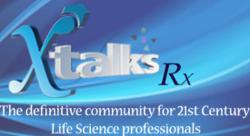 In order to meet the challenges of rising product development costs, generics, and patent cliffs, the biopharma industry must utilize information technology
Toronto, Canada (PRWEB) May 29, 2013
In order to meet the challenges of rising product development costs, generics, and patent cliffs, the biopharma industry must utilize information technology. We have the opportunity to tackle our challenges through technology-based collaborations to plan, design, and execute clinical development.
Partnerships with a technology focus demand a move toward a relationship where trust is built through transparency and shared access to data. This allows side-by-side collaboration to identify signals and trends and make proactive decisions.
Sponsors and CROs alike can use technology solutions to drive more effective processes — triggers, alerts, and calls to action — to improve efficiency during each cycle within a clinical trial.
Esteemed webinar speakers will cover key concepts, including:

Identifying suitable sites via historic information;
Having access to recruitment data across sites, studies, regions or therapeutics;
Using maintenance data on protocol deviations, queries, and subject safety issues; and
Understanding database lock, information points to where efforts should be focused, to optimize processes for productivity, efficiency, and value.
To learn more about the event, visit:
http://www.xtalks.com/drug-development-information-technology-quintiles.ashx
Xtalks, powered by Honeycomb Worldwide Inc., is a leading provider of educational webinars to the global Life Sciences community. Every year thousands of industry practitioners turn to Xtalks for access to quality content. Xtalks helps Life Science professionals stay current with industry developments, trends and regulations. Xtalks webinars also provide perspectives on key issues from top industry thought leaders and service providers.
To learn more about Xtalks visit http://xtalks.com/ContactUs.ashx.
Contact:
Karen Lim (416) 977-6555 ext. 227
clientservices(at)xtalks(dot)com