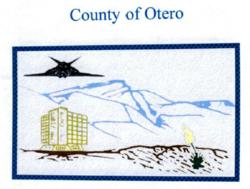 Alamogordo, NM (PRWEB) May 24, 2013
Otero County announced that it has joined the New Mexico Purchasing Group, an online procurement system that provides vendors with an easier and more economical way to access and compete for local New Mexico government bids.
The County of Otero, New Mexico has joined other local government purchasing departments to bring a statewide approach to local purchasing. The New Mexico Purchasing Group connects 309 departments from 20 local government agencies and provides a bid notification system that gives vendors instant access to Bids, RFP's, Quotes and Addendums. The New Mexico bid system provides convenient access to bid information for Otero County and all other participating agencies in one, online location. The New Mexico Purchasing Group was developed and is maintained by IPT by BidNet. IPT by Bidnet manages 15 government purchasing groups throughout the country providing over 800 counties, municipalities and school districts a purchasing and vendor management solution.
Otero County invites all local vendors to join New Mexico Bid System to receive access to its upcoming solicitations and all solicitations by other participating local New Mexico government agencies. Vendors will have access to all bid opportunities and corresponding documents conveniently located online. In addition, all addenda related to an open bid is easily accessed by registered vendors and suppliers. Additional Vendor benefits of registering with New Mexico Bid System include:

24-hour access to local government opportunities
Notification customized to the vendors' products or services provided
Reliable and timely delivery of notifications, addenda and documents
Advance notifications of Term-Contracts
E-Bid and E-Quote Submission
Vendors who provide goods and services can register for the New Mexico bid system to receive bid opportunities from the County of Otero and the system's other local New Mexico government agencies. Vendors can register online at http://www.newmexicobidsystem.com to receive bid opportunities from the 20 New Mexico Purchasing Group participating agencies.
About IPT by BidNet:
Interactive Procurement Technologies by BidNet develops and manages online government purchasing systems, including the New Mexico Purchasing Group, allowing for streamlined bidding, sharing of resources, and vendor management. They currently serve more than 800 government agencies, 8,000 purchasing officials, and more than 100,000 vendors through 14 e-procurement networks across the country. More information is available at http:// http://www.iptbybidnet.com, or by calling 800-835-4603.