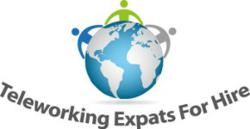 For a small business getting from point A to point B is probably the most important. It was the difference in accelerated growth by 6-9 months with the teleworker versus without her.
Nelson, British Colombia (PRWEB) May 29, 2013
On June 6th, 2013, in Nelson, British Columbia, an online pioneer of 'expat-shoring' enters its first successful anniversary with glowing reviews of substantial company savings from administrative support. John Leishman, an already successful online entrepreneur, provides a solution for both high staffing frustrations in the United States and Canada and the professionals living abroad challenged by lower wages. The concept continues to gain popularity as satisfied clients delight in the results. Since most outsourced positions were going overseas where time zone differences coupled with language accents and cultural barriers were creating unique challenges, he thought why not outsource administrative support talent to expats that are 'nearshore' in countries such as Mexico. This fifteen degree shift from traditional outsourcing allows for commonalities in language, culture, and awake vs. shut eye hours to help with ongoing communication and productivity in the workplace.
Leishman has a vision to broaden companies perspectives on how to hire staff and to fight against this persistent idea that you need to "see" your staff in order to know they are working. The solution - virtual staffing. He says, "I wanted to give people without economic means the ability to 'have an adventure' and still earn an income by living in a different country."
Satisfied clients of TeleworkingExpatsforHire.com have consisted of a wide variety of industries ranging from a medical device company to an online pet medicine company to IT companies to name a few. This fresh approach on global outsourcing to nearby countries instead of offshoring to distant places is met with excitement.
Peter Prieto, President of nDataStor Inc. is a big fan as he relishes in the savings and other benefits of virtual staffing, "When you compare having an employee in the state of CA compared to not having one, I would say it has been a savings of at least 60-70%. For a small business getting from point A to point B is probably the most important. It was the difference in accelerated growth by 6-9 months with the teleworker versus without her."
Companies in the US and Canada receive a number of benefits from telework. In addition to savings in staffing costs of at least 50% with highly qualified professionals who have the same accent and shared cultural heritage, TeleworkingExpatsForHire.com enables the workings of a teleworker by arranging the latest technology in VOIP/Telecommunication software and file sharing software for ease of communication.
Company information: John Leishman, director of TeleworkingExpatsForHire.com, has a history of successful business ventures in the tourism, hospitality and IT industries, with TeleworkingExpatsForHire.com being the fifth company he has founded. He is the founder of the The Moose Travel Network, Canada's adventure bus system for backpackers and John dreams of one day teleworking from Belize. For now though he's happy to be living in Nelson, BC with his wife and four kids, teleworking out of his 40 year old Airstream overlooking the Purcell mountains. He is the first to admit that he has reaped the rewards of teleworking.
Interviews are available: To view interviews with teleworking expats visit the company YouTube channel. For an interview with John Leishman, Director of TeleworkingExpatsForHire.com, or any of the expats quoted above, contact Marcella Castellanos (an expat publicist working out of Mexico). Visit TeleworkingExpatsForHire.com for more information about how expatshoring can satisfy both career and travel ambitions.