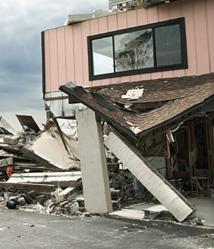 The course was simple and direct. Just what I needed as a quick refresher.
Harpers Ferry, WV (PRWEB) May 29, 2013
WeTrainAdjusters is making its one hour Insurance Basics course available to anyone that is interested in learning more about working in the insurance industry. This general overview course discusses the different types of policies, industry terminology, and understanding the claim file process. Previously offered as a 'pay per view course,' WeTrainAdjusters has opened it up to the general public. The course is offered at no cost or obligation to the students.
"This course is for someone who wants to test the waters before they dive into adjusting," says Scott Hutton, Training Director for MindCross Training, the company that developed WeTrainAdjusters. "We realized that individuals may have heard about adjusting but aren't sure if it's a good fit for them. This course gives them the information they need to help make that decision."
After completing the course, students who want to continue their education and enter the adjusting profession can get their Florida adjusters license by enrolling in the WeTrainAdjusters Florida adjuster's license training program. This Florida State approved 40 hour online course allows students to be exempt from taking the Florida State licensing examination.
"We believe that students who take the Insurance Basics course will be well positioned to begin their adjusting careers," continued Hutton. "We also think that the course is appropriate for anyone that wants to learn about the insurance industry."
Companies and individuals that want to learn more about the training offered by WeTrainAdjusters can visit their website or contact them at 304.725.2617.
About WeTrainAdjusters
WeTrainAdjusters is an insurance-focused area of MindCross Training. Founded in 2001, MindCross Training is a training development company focused on providing various types of cost-effective training and training services. MindCross is currently working with partners in the insurance industry to provide adjusters with the best training available. MindCross is an authorized Continuing Education (CE) provider in Texas and Florida.