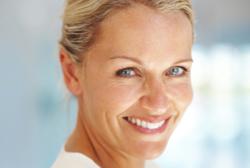 I make it a point to get to know every patient I work with on an individual basis, allowing me to create truly astounding results
Newport Beach, CA (PRWEB) May 24, 2013
"While I use expert techniques and a personalized touch to provide patients with natural-looking results after their facelift procedures, it's important that patients understand they will not see these results overnight," said Dr. Sadati, a board certified facial plastic surgeon who is based out of Newport Beach. "The recovery process is an important part of the surgery experience, and it solidifies the work that was done during the operation."
The facelift recovery process takes seven to 10 days to complete, and some side effects can linger for several months. Patients need to understand this fact, and make a commitment to resting and recovering before they undergo this procedure. The recovery process is the key to a successful surgery. Anyone in Orange County who is looking into a facelift procedure should know these facts about the facelift recovery process:
Bruising and swelling is common immediately after the operation, and can take seven to 10 days to subside. Most patients are ready to return to work and other daily obligations one week after the operation.
The patient's face will be bandaged after the operation. This is to protect the results as well as minimize the amount of bruising and swelling on the face. Patients should not shower or shampoo their hair until after the bandages have been removed.
The patient must keep their head elevated for at least two to three days after the surgery. This is a pivotal part of the process. Patients should note that if they don't keep their head elevated, the recovery process can be significantly longer.
Common side effects that are known to linger include tightness around the face and numbness near the surgical site.
Patients must be aware of the signs of infection and contact their surgeon immediately if they are experiencing any symptoms of infection. High fever, increased pain, drainage, redness or warmth at the incision site are common signs of infection.
Every patient who works with Dr. Sadati receives customized care and attention. He recognizes that every facelift procedure is different, just as every facelift candidate is unique. Every patient receives a customized surgical plan that addresses their individual needs, as well as post-operative instructions designed to aid them personally through the recovery process. This ensures that all patients gets the best, most natural-looking results possible after their operation.
"I make it a point to get to know every patient I work with on an individual basis, allowing me to create truly astounding results," said Dr. Sadati. "Most of my patients are shocked to look in the mirror after they recover and see the person they were 10 years prior to the operation."
Dr. Sadati is a pioneer in the cosmetic surgery industry, and he is constantly working to improve his surgical techniques for the benefit of his patients. To find out more information about Dr. Sadati, his practice or the facelift recovery process, contact his office today.