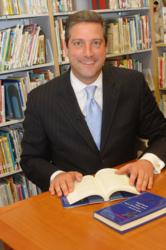 This man's authenticity in his actions was evident to me from the moment we began speaking.
Seattle, WA (PRWEB) May 27, 2013
Kelly McNelis Senegor, founder of Women for One, has an open conversation with U.S Congressman Tim Ryan about his creation of a new vision for our country and the world through the quiet revolution of mindfulness.
Congressman Ryan is responsible for helping to create the country's first public school program for mindfulness and stress management to teach children to tap into their own minds to solve problems. The mental focus children realize through social/emotional learning and mindfulness, he tells Senegor, transcends issues like bullying, teen pregnancy and drug use.
"When the United States Marine Corps is implementing this as a part of their training for every Marine, and when corporations like Google and General Mills and Target and Proctor and Gamble … are doing the same thing, it's really hard to say this is somehow 'woo woo.' It's already mainstream," Ryan tells Senegor.
Congressman Ryan is a U.S. Representative for the 13th District of Ohio. He is a relentless advocate for working families, and has been reelected five times. He is a proven, dynamic leader championing both economic and quality-of-life issues. Ryan holds a law degree from the University Of New Hampshire School Of Law (formerly the Franklin Pierce Law Center), studied abroad as part of the Dickinson School of Law's International Law Program in Florence, Italy, and graduated with a Bachelor's Degree in Political Science from Bowling Green State University in Bowling Green, Ohio.
Kelly McNelis Senegor is the founder of Women for One. Her vision for all women of the world is to empower them with the tools they need to become successful and authentic each day of their lives. Women for One is a global community of women encouraging authenticity and inspiration. This movement encourages women of all ages, ethnicities and backgrounds to exchange authentic dialogue by sharing life lessons and supporting one another to create a powerful new vision for their life. Since its inception two years ago, Women for One has
engaged a social media reach of over 4 million users from over 60 countries, on five continents.