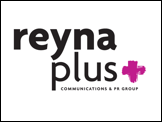 Miami, FL (PRWEB) May 25, 2013
C-Art Gallery, one of the new initiatives in the Miami art scene achieved great success in its first "pop up" exhibit located at O.Ascanio Gallery by selling eight of the thirty art works of David Rodriguez Caballero. The Spanish artist is represented by the prestigious Marlborough Gallery, which has been a key component in the success in the debut of C-Art Gallery.
The expectations of C-Art Gallery by the closing of the exhibition, June 1st, will be to close the sale of seven other art works. Curator Kosme de Barañano showed to be very satisfied with the success of Rodriguez Caballero's first "solo."
Cesar Rodriguez, Director of C-Art Gallery, expressed his satisfaction upon the results of the first exhibition of David Rodriguez Caballero in Miami. "David's work has been well received by collectors of the city, which every day offers new artistic proposals and that without a doubt creates an opening to the global market. In the coming future we will be introducing a new project that includes well known Venezuelan masters such as Carlos Cruz Diez and Jesus Soto."
Rodriguez also informed that the gallery is preparing for their participation in Art Miami 2013. C-Art Gallery will continue with its "pop up" format until they are able to find a space that will suit the needs and characteristics the partners have in mind.
About C-Art Gallery
C-Art Gallery is a business created by a group of collectors and lovers of contemporary art who decided to present their proposal by ways of an unconventional concept of "pop up" exhibits of carefully selected artists. The David Rodriguez Caballero exhibit is the debut of C-Art Gallery. By ways of this first exhibit, C-Art Gallery creates a series of events through which will make known its proposal of recognized artists in alliance with prestigious galleries. The directors of C-Art Gallery have the objective of further developing the culture and art in Miami, a city that continues to be recognized in the art world.
The success of Rodriguez Caballero in his last exhibits
David Rodriguez Caballero came to Miami for his first "solo" exhibition after the success of his last exhibitions in the Marlborough in New York (Recent works, Marlborough Chelsea, February 2012) and in Madrid (Ongoing pieces, Marlborough Madrid, November 2012), which both were greatly welcome by the public, specialized critics and art collectors. Likewise, his exhibit has been recently in international fairs such as the prestigious Art Basel Miami, Armory Show and Arco Madrid. David Rodriguez Caballero is already working on pieces he will be showing in his coming exhibitions which will take place in Centro del Carmen de Valencia (Spain) in June 2013, and in the Gallery Marlborough in Monaco October of the same year.
About David Rodriguez Caballero
David Rodríguez Caballero (1970) is a Fine Arts BA from the University of the Basque Country (Universidad del País Vazco). He has participated in numerous individual and collective exhibitions nationally and internationally as well as art fairs like Art Basel Miami Beach, KIAF from Seoúl, MACO in México, BALELATINA de Basilea, ARCO in Madrid and The Armory Show in New York. He has also been awarded with the First International Engraving Award from Dinastía Vivanco Winery (La Rioja, 2008), first prize from the IX Mostra Fenosa Union Collection (Museum of Contemporary Art Fenosa Union, 2006), First Painting Award from Volsbank Paderborn (Paderborn, Germany, 1996) and First Painting Award from Pamplona Young Artists (Pamplona, 1995), among others.