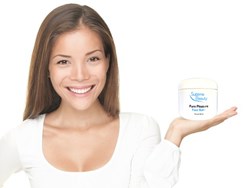 "We have been told this will be the 'new find of the year'," said Heshelow.
St. Petersburg, FL (PRWEB) May 28, 2013
Sublime Beauty® is pleased to announce its "Pure Pleasure Foot Balm", a popular formula for men and women. "Our balm is unique," says Kathy Heshelow, founder of Sublime Beauty®. "It balances the invigorating ingredients that wake-up and delight your feet with ingredients that are richly moisturizing."
Menthol, eucalyptus, wintergreen and spearmint are among the invigorating ingredients that help tired feet and spirits uplift. Shea butter, aloe, sweet almond, safflower oil, and jojoba moisturize feet and dry heels. Organic arnica heals while Tree tea oil soothes and calms. This is a winning combination of quality ingredients, says Heshelow.
It is recommended to apply the balm to tops and bottoms of feet and heels, massage it in and if desired, wear socks for about 10 minutes to help lock in the moisture. Those who apply the balm will feel a rush and tingling from the invigorating ingredients and will soon sit back and enjoy relaxation as the balm soaks in.
"We have been told this will be the 'new find of the year'," said Heshelow. "It is an ultimate 'stress buster' and balm that shows results."
About Sublime Beauty®
Sublime Beauty is an anti-aging skin care company that brings quality products to its customers. Products are made in FDA certified labs and each product is chosen with care.