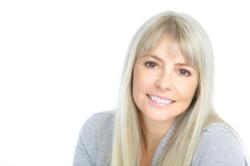 Patients should note that every effort is taken in order to prevent infections from happening in the first place
Newport Beach, CA (PRWEB) May 26, 2013
"While the risk of infection following a surgery is minimal, I feel that all patients should be aware of the potential complications that can occur after they undergo any type of cosmetic surgery," said Dr. Sadati. "It helps them to be more mentally and physically prepared for the procedure."
In the blog, Dr. Sadati notes that less than one percent of patients will actually contract a post-operative infection. However, patients who are undergoing any type of cosmetic surgery, whether it's a facelift or tummy tuck, should understand the symptoms of infection and be able to identify them after their operation is complete. The following are common symptoms of post-surgical infection:
Fever that is higher than 101.5 degrees.
Odor or discharge coming from the point of the incision.
Redness or pain where the incision is located.
A feeling of warmth near the incision.
If any patient who has recently undergone a plastic surgery procedure experiences one or more of these symptoms, contact Dr. Sadati as soon as possible. The sooner a patient comes to a surgeon about a possible infection, the quicker the infection can be cured.
Most patients will simply need oral antibiotics and a quick draining of their incision in order to rid themselves of the infection at the surgical site. However, in some extreme circumstances, patients may require additional surgical procedures to completely clear up the infection.
As an expert plastic surgeon, Dr. Sadati takes precautions with each and every patient to help prevent an infection from occurring. Dr. Sadati will typically use a combination of antibiotics and antiseptic treatments where the incision will be in order to protect the area from bacteria. In addition, he uses the best surgical equipment and the proper techniques to help keep the surgical site as clean as possible. All of his equipment is sterilized prior to the operation, and he works out of only the most professional surgical centers and hospitals.
"Patients should note that every effort is taken in order to prevent infections from happening in the first place," said Dr. Sadati.
Patient care is a top priority at Dr. Sadati's practice. As a cosmetic surgeon, he wants to provide patients with natural-looking results that showcase their true inner beauty. He prides himself on his ability to relate to patients on a personal level, and takes a vested interest in their health. Every patient who works with Dr. Sadati receives personalized care instructions for before and after their surgical procedure. Dr. Sadati takes into account a patient's medical history, general health and ethnic background when crafting a custom surgical plan. This helps him to minimize all risks associated with cosmetic surgery procedures, including the risk of infection. For more information about the risks associated with cosmetic surgery and the steps Dr. Sadati takes to prevent those risks, contact his office today.