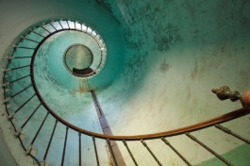 Jasper, GA (PRWEB) May 24, 2013
SublimeWallArt.com announces their new "Name it and Win It" monthly Facebook promotion. At the beginning of each month, a new piece of Wall Art is selected from their broad collection of eye catching art, to be given away free (including shipping) to the person chosen as having submitted the name that most represents the artistry of the image. The selection committee looks for attributes like originality, depth of meaning and current relevance as determining factors in choosing the winner.
The art is typically a 16 inch x 24 inch image, produced on metal, wood or tempered glass. They are All American Made and utilize environmentally friendly materials and processes, like wood canvases made from FSC certified sustainable forests. Subject matter covers a diverse set of areas including: mountains, coastal, aviation, ocean waves, horses, holiday, nature, tropical, trains, fishing and a myriad of other popular topics.
The art is valued at nearly $200 and the winner, in addition to receiving the image and free shipping, also receives a discount coupon for future online purchases. Don't miss out on this opportunity to really win something of value for free. No hidden costs or tedious hoops to jump through; just submit a clever name and then wait a little bit to find out if you are this month's winner; it's that simple. For more information about Sublime Wall.Art, go to http://www.sublimewallart.com or http://www.facebook.com/sublimewallart to register to win this valuable addition to your home decor.