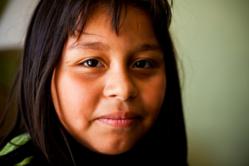 "Two weeks of McDonald's meals, nails and hair is usually enough to recruit the girls into the (sex trafficking) life," stated Susan Munsey of Generate Hope.
San Diego, CA (PRWEB) May 24, 2013
In response to the proliferation of sex trafficking in the San Diego and US/Mexico border region, PCI (Project Concern International) commissioned a study of the situation with recommendations for intervention in April. Building on a successful anti-trafficking education program in Ethiopia and India, PCI plans to use its expertise with at-risk populations and social mobilization to help stop this epidemic. PCI worked with Angela Bailey to execute a three-month assessment period with the following goals:

Review of documents, publications, reports, research studies related to human trafficking in San Diego
Relationship mapping of all key stakeholders, including judicial/legal system, non-profit organizations, academic institutions
Key informant interviews with targeted stakeholders such as law enforcement, victims/survivors of trafficking, advocacy and policy makers, funders, and experts.
Engagement with core organizations or networks in the process of needs identification, establishing priorities and identifying opportunities
Identification and assessment of various potential partners and donors
The Palermo Protocol (2000), defines human trafficking as the use of force, fraud, or coercion for the purpose of exploitation, and sex trafficking is regarded as a subset of human trafficking. The most at-risk population for sex trafficking are those with a history of trauma, under 18 years old, with limited education and a lack of family support. The targets for many traffickers are those youth in the child welfare or juvenile justice systems, runaways and homeless youth. Research shows that most traffickers are increasingly sophisticated, transnational and oligopolistic in nature, including street gangs, cartels of mafias. The assessment highlights several needs and opportunities for PCI's intervention:

More safe/secure and appropriate housing for children under the age of 18
Specialized treatment for unique PTSD from sex trafficking
Outreach for boys/young men on how to respect women and girls
Systematic primary prevention efforts that will stop the cycle before it starts
PCI will also be working to do a similar study on sex trafficking in Tijuana, and how it might address the need with a trans-border solution. Additionally, it hosted a community information night in mid-May to show the movie Indoctrinated: The Grooming of our Children Into Prostitution, and featuring a talk from a San Diego sex trafficking survivor. The movie is available for school education and outreach efforts. For these at-risk youth, the lure of a glamorous life is powerful. "Two weeks of McDonald's meals, nails and hair is usually enough to recruit the girls into the Life," stated Susan Munsey of Generate Hope.
PCI sees its opportunity to address the issue in prevention, reaching out to at-risk populations about avoiding the dangers of sex trafficking. The initial study showed that "to date, there is no documented best practices research related to the prevention of human trafficking." Since 1961, PCI has focused on vulnerable populations to improve health, safety http://www.pciglobal.org/childrens-health/ and access to education. Its work with orphans and vulnerable children (OVC) has ranged from street children outreach to shelter homes and vocational programs. To learn more about this important issue, contact PCI at 858-279-9690 x323.
###
Celebrating its 50th anniversary in 2011, PCI (Project Concern International) is an international health, development and humanitarian assistance organization, operating in 16 countries worldwide. PCI is dedicated to saving lives and building healthy communities around the globe, benefitting over 6.7 million people annually in Asia, Africa and the Americas. Funded by federal grants and private support, PCI's current annual budget is nearly $50 million and the organization has 600 employees worldwide. PCI's headquarters are located in San Diego, CA and also has an office in Washington, DC and a Seattle, WA representative.