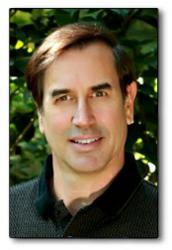 "I'm excited to join a group that's so forward-thinking in their approach. CBT News is a perfect example of how online video content is on the rise."
Atlanta, GA (PRWEB) May 24, 2013
CBT News.com recently announced the addition of Tom Gonter as Director of Sales. Gonter joins the web-based retail automotive industry news organization with 12 years experience in online and social media sales.
"I'm excited to join a group that's so forward-thinking in their approach," says Gonter. "CBT News is a perfect example of how online video content is on the rise."
Atlanta born and raised, Gonter began his career in the motorcycle business and segued into advertising at Cycle News and Boating World. He made the move from print to digital during its infancy, gaining experience at both traditional and interactive advertising agencies.
Launched in 2012, CBT News is the only web site dedicated to the retail automotive industry. The daily newscast combines the immediacy of the internet with a traditional broadcast news delivery format, complete with co-anchors and studio set, producing quality content which often features interviews with leaders in the industry. The free site, with over 65,000 subscribers, is also chock full of information for dealers, including articles, video clips and articles highlighting social media, inventory management, fixed ops and more.
"We're thrilled to have Tom on board," says Founder and CEO Jim Fitzpatrick. "We know with his experience in digital advertising sales he will help CBT News continue to grow."
Tom lives with his wife and two sons in Marietta, a suburb of Atlanta. An avid golfer, he's attended practice rounds at The Masters for the last 13 years.