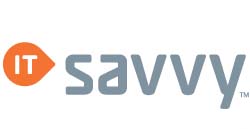 There are many factors that go into designing the best storage architecture for big data. Even some people with a relatively good knowledge of technology will miss critically important aspects.
Addison, IL (PRWEB) May 24, 2013
ITsavvy experts say that big data analytics is more than a hot trend, it's here to stay. This is partly because affordable analysis tools are now within the financial reach of most businesses and also because organizations have been collecting data for years, but are just learning how to leverage it through analysis. This necessitates a cost-effective big data storage solution.
Big data analytics not only directly improves products and services, but it also offers insight into customer behavior that can provide the basis for better products and services. By algorithmically analyzing data and formulating it into useful spreadsheets, graphics and targeted software, businesses are gaining an advantage.
Big data needs to be managed, archived, and protected over the long term as cost effectively as possible. According to Nate Farris, systems engineer manager for ITsavvy's Advanced Solutions Group, there are four basic considerations that go into accomplishing this:
Relative Advantages of SAN (Block) vs. NAS Storage
SAN or block storage provides better performance for structured data and for server and application performance. The NAS file structure provides better performance for unstructured data and scale-out file sharing. Big data analytics can mean different things depending on the size, capabilities, and industry of the client. But a good engineering team is ready and able to help analyze and consult on the best way for its clients to reach their goals.
The Advantages of Solid State Drives and Their Compatibility with Legacy Systems
The advantages of solid state include high data accessing speed (IOPS) with a small form factor. The ability to add SSD drives to an existing infrastructure could greatly extend the life and usefulness of the existing investment, without having to remove and replace the entire infrastructure.
The Best Auto-Tiering Storage Hierarchy for Big Data
Every client's needs are unique, but generally 60% NL-SAS, 30% SAS, and 10% SSD is a good start. Whether that data should remain constantly in a certain tier, how often it should be moved, and what the specifics of the tiering strategy are will depend on the data and how it is used. This is another area where an expert big data storage solution provider will be crucial.
Accommodations Users Need To Make Now For Future Expandability
Current infrastructure analysis and growth rate identification are an important start. Planning for an ingest of large quantities of data that will need to be analyzed is also important. Clients need to know where they will be in 3-5 years in order to be able to address the storage situation proactively. A reactive approach will mean more work and money in the long term.
"There are many more factors that go into designing the best storage architecture for big data," Farris said. "Even some people with a relatively good knowledge of technology will miss critically important aspects. This is why the advice of an experienced solution provider with access to a number of relevant options is essential."
Jason Kubian, client executive for ITsavvy, added, "Look for a reliable storage provider that has a lot of experience with big data solutions. These are not simple systems to design. The needs of each client are different and there are many, many considerations that are involved in designing, implementing and managing the correct solution.'
ITsavvy, one of the fastest growing companies of its type in the U.S., is a recognized leader in tailored end-to-end IT product and service solutions. ITsavvy built its reputation as a value-added reseller with industry-leading product availability; design and implementation, client support and delivery speed through 46 distribution centers across the U.S. The company's new user-friendly website provides 100s of concise, leading-edge IT decision-making resources, including an e-commerce site with real- time pricing and availability. ITsavvy is headquartered in Addison, Ill., with offices in Chicago's Loop; Davenport, Iowa; Hayward, Calif.; and Beavercreek, Ohio. Call 1-855-ITsavvy (1-855-487-2889), email: info(at)ITsavvy(dot)com , visit: http://www.ITsavvy.com/
Visit ITsavvy's Media Center at: http://www.ITsavvy.com/about/media-center/
About ITsavvy http://www.ITsavvy.com/
ITsavvy was founded in 2004 by industry experts Mike Theriault and Chris Kurpeikis. The company has grown from a Midwest start-up to a national, award-winning leader in IT products and services. Mike and Chris conceived of ITsavvy after becoming convinced they could significantly outdo competitors in a number of areas including client service. By combining a comprehensive value-added reseller business with an industry-leading array of services through its Advanced Solutions Group, ITsavvy is quickly becoming the benchmark for integrated IT products and advanced solutions providers.
Media Contact: Jean Van Rensselar, Smart PR Communications Jean(at)SmartPRCommunications(dot)com /630-363-8081
"ITsavvy" is a Registered Trademark of B2B Industries LLC. All other company and product names may be trademarks of respective companies with which they are associated.