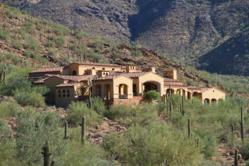 It's easy to search any type of Phoenix, Arizona real estate and with a free account, you can save your searches and come back later.
Phoenix Arizona (PRWEB) May 24, 2013
People from around the world are relocating to Arizona and Michael Sky, CMO of Phoenix AZ Real Estate, is making it easy for individuals to search the area's property offerings from anywhere an Internet connection is available. Sky announced that he's offering new tools for the Multiple Listing Service for home use to assist anyone researching Phoenix, AZ real estate.
"It doesn't matter where you are, you can easily find the property you're looking for with our MLS," said Sky. "It's easy to search any type of Phoenix, Arizona real estate and with a free account, you can save your searches and come back later."
Phoenix AZ Real Estate features listings to accommodate any stage of a family's life and the MLS search tool is the same one used by professional brokers. The firm has homes for first-time buyers, those seeking a second residence, individuals interested in investment properties, and houses suitable for an opulent lifestyle. There's no cost to set up an account and users can save their favorite search results to view later.
With the MLS feature, users can search thousands of listings from across the Phoenix area that includes residential properties, land and lots. Phoenix AZ Real Estate simplifies the search process and makes it more efficient, allowing users to find homes that best accommodate their needs in a quick and efficient manner. Users can choose from an extensive array of search criteria and add their own.
Individual properties can be tracked and monitored to find if the home has been sold, the price has been reduced or additional information has been added. The MLS search is interactive, including comprehensive descriptions and the ability to ask questions, post comments and read what others have said about specific homes.
The MLS tool allows prospective buyers to select from over 30 features they want in a home, including school districts, financing options, and community features, along with available public services and nearby amenities. Home listings include photos and videos. The firm offers an informative real estate blog to assist homebuyers educate themselves about the Phoenix, AZ area, real estate values, and tips on financing a home.
Phoenix, AZ is well known as a retirement destination, but the city is a thriving metropolis with an exceptional array of amusements, entertainments, fine dining and shopping opportunities. Home listings range from modest homes for child-oriented households, those fit for the rich and famous, and houses that reflect a royal touch.
The addition of the MLS at Phoenix AZ Real Estate provides home seekers with the same tool that professional real estate agents use. Those seeking a home or property in Phoenix, Arizona can search for their ideal dwelling from the comfort of home. There's no need to make a tiring or expensive journey to inspect individual properties with the comprehensive options offered by the firm's MLS search.
For more information, visit the website at http://Phoenix-AZ-RealEstate.com