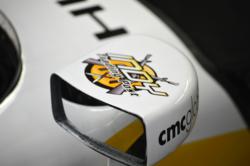 It's a tremendous opportunity to offer our support to the Sarah Fisher Hartman Racing Team.
Indianapolis, IN (PRWEB) May 24, 2013
Indy Trading Post will be a primary co-sponsor for the #67 Firestone Indy Lights Car of Rookie Kyle O'Gara. O'Gara, an Indianapolis native, and brother- in- law of team owner Sarah Fisher will be debuting in the Indy Lights series on the famed oval at the Freedom 100. The Firestone Indy Lights race will run during Carb Day festivities as part of the activity leading up to the Memorial Day Weekend running of the Indianapolis 500.
"It's a tremendous opportunity to offer our support to the Sarah Fisher Hartman Racing Team," stated Brian Ludlow, owner of Indy Trading Post. "Working with a local team that shares the ideals of my business is extremely exciting."
The #21 machine of second year sensation Josef Newgarden will also be carrying the Indy Trading Post name with an associate sponsorship for the Indianapolis 500. Newgarden, coming off of a strong top 5 finish in Sao Paulo Brazil earlier this month, will be a strong contender in the world's greatest race.
"We're just thrilled to see how much support Kyle has locally," said Sarah Fisher, co-owner of SFHR. "To be the only Indiana boy in the field and to have so many folks excited about that opportunity and supportive of his vision and his dream really makes the race a special one for a lot of different reasons."
Watch the Freedom 100 Friday May 24th at 11 a.m. live on NBC Sports and the 97th Running of the Indianapolis 500 Sunday May 26th at Noon at ABC.
About Indy Trading Post
Indy Trading Post is Indianapolis' destination for family shooting sports. We provide a place to learn to handle firearms safely in a relaxed environment. At Indy Trading Post, we promote responsible gun ownership by providing a safe, clean, family friendly environment staffed by experienced professionals.