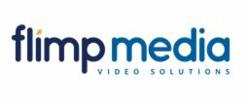 Boston, MA (PRWEB) May 23, 2013
A new employee benefits communications case study report has been released by Flimp Media, a provider of video marketing and communications services. The report features detailed results from twelve large employer benefits enrollment video communications campaigns that utilized video email postcards sent to 79,140 employees announcing 2013 benefits enrollment. To download the case study report, readers can go to http://www.flimpbenefits.com or click the hyperlink below:
Using Online Video for Benefits Communications:
Large Employer Case Studies and Campaign Results
The Case Study Report provides detailed employee engagement and response data from twelve large employer video postcard email communications campaigns to announce 2013 medical benefits open enrollment to eligible employees. Employers included a cross section of well known businesses and organizations located throughout the United States that are largely self-insured.
The video communications campaigns utilized employer branded interactive video postcards with built in tracking and reporting, and were delivered to employees through internal employer mail servers. The video content for the campaigns was produced by Flimp Media which specializes in creating HR Benefits videos for employers, brokers and insurance providers. Aggregate results across all twelve employer communications campaigns showed exceptionally high engagement and response rates.

77.14% of Employee recipients opened and watched the video postcard communication
The average employee spent 2.9 minutes engaged with their video postcard message
On average, engaged employees initiated 1.08 responses per video postcard view
To learn more about these video communications campaign results, and to download the full 23 page Video Communications Case Study Report, click the link below:
Using Online Video for Benefits Communications:
Large Employer Case Studies and Campaign Results
About Flimp Media
Flimp Media, Inc. is a video marketing and communications technology company with offices in Boston, MA, New York, NY and Manchester, UK. Flimp Benefits, division of Flimp Media, provides HR-benefits video communications services to employers, carriers and intermediaries. Flimp Agency division provides creative video production and design services to clients. The Flimp 5 video solutions platform enables users to create, distribute, and track interactive video postcards and video microsites called flimps® without programming or IT resources for online communications, sales and direct marketing.