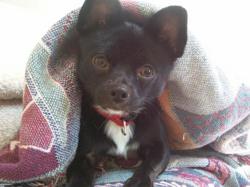 Scottsdale, AZ (PRWEB) May 24, 2013
According to the American Pets Products Association, U.S. pet owners spent $4.1 billion on grooming and boarding in 2012.
That's great news for pet groomers looking to grow their businesses. But it also creates added competition from other local groomers with the same goal.
Market research firm IBISWorld reports that there are over 86,000 pet grooming businesses nationwide. With projected annual growth of 5.4 percent over the next five years, it's poised for continued expansion.
"As pet ownership continues to rise and people around the world increasingly regard their companion animals as valued family members, it appears that the industry will stay healthy and continue to defy odds by remaining recession-proof well into the future," said Alyssa Wolf, a writer for About.com Pet Shop Guides. "The demand for pet services, especially pet grooming, will continue to increase."
To grow your pet grooming business, you must attract and retain more clients than your competitors. Here are five ways how:
1. Boost your online marketing.
Prospective are looking for groomers through search engines. This makes an online presence vital for building a client base.
"While people still refer to their phone books on occasion, the majority of prospective customers now turn to their computer when seeking the name of a company or service," commented Certified Master Groomer and writer Kathy Salzberg in GroomingBusiness.
Be sure your online marketing includes a professional Web site, social media pages like Facebook and Twitter, and email newsletters. Strengthen your search engine optimization (SE0) with proper keywords to increase your search engine rankings.
2. Offer online appointment scheduling.
Give customers the ability to conveniently book their pets' appointments at any time of day, not just during normal business hours. Place a 'Book Now' button prominently on your Web site and Facebook page to encourage clients to book online instead of calling in.
"Online scheduling has become an important tool for generating additional revenue and new clients for pet groomers," said Bob La Loggia, CEO of Appointment-Plus pet grooming software. "Many business owners have told us that it gives them the competitive edge by keeping their business open 24/7."
3. Offer better discounts.
Most of your competitors probably offer discounts. Gain the advantage by offering even better ones.
Be a detective and regularly check out the specials your competitors are offering. Actively promote that you'll beat any competitor's advertised price.
4. Expand your referral service.
One of your best marketing tools are your loyal customers. Boost your word-of-mouth marketing with a referral program that rewards clients who bring in new business.
5. Provide unique services.
Stand out from the competition by offering something they don't. Study the latest trends in dog grooming services and incorporate them. Examples include ear cleaning, flea and tick spot-on applications, and teeth-brushing.
Learn how Appointment-Plus pet grooming software can help grow your business. Take advantage of our limited time Memorial Day offer. Visit http://www.appointment-plus.com. Call 800-988-0061.
About Appointment-Plus: Over 16 million people trust Appointment-Plus online scheduling software for their booking needs. It's the leading scheduler for pet groomers that offers client self-scheduling, reminders notifications that reduce the no-show rate, and online credit-card processing. The software integrates with Facebook and Twitter.