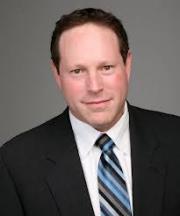 "My experience with Daniel Perlman has been by far the best I have ever had with a lawyer. He reviewed my case and told me exactly what was going to happen. He took care of all the detail (court dates, paperwork). Thank you Daniel for the great results.
Los Angeles, CA (PRWEB) May 24, 2013
From the beach (Hermosa, Redondo, Newport, Malibu) to the desert, from sporting events (L.A. Kings) to family gatherings, beer, wine and alcohol will be consumed in significant quantities in homes, bars, festivals and the like. The National Safety Council (NSC), reports that they expect over 400 DUI related deaths and ten times that number of injuries from accidents this weekend nationwide. In California alone, as recently as 2009, 45 people were killed as a result of a DUI related accident over the Memorial Day weekend. Los Angeles DUI Attorney Daniel Perlman offers a free DUI consultation.
Of course, a DUI arrest can be considered a positive result when compared with a devastating loss of life. According to Los Angeles, California based DUI Defense Attorney Daniel R. Perlman, "those fortunate enough to be arrested without suffering a serious injury to themselves or another person will be able to put the DUI behind them in time with the help of a good lawyer." Mr. Perlman, speaking from his office in Hollywood, California went on to explain that, "The toughest cases we see involve an otherwise good person who made the fateful decision to get in their car for the first time and ended up killing a stranger or even a loved one. That's something they'll never put behind them."
According to the California Office of Traffic and Safety, a non-holiday two week period averages over 2500 DUI arrests in Los Angeles County alone. A significant spike results when a holiday weekend like Memorial Day is observed. From 2010 to 2012, Los Angeles law enforcement reports an average of 600 arrests between Friday and Monday, half of the arrests are made by the California Highway Patrol.
"Knowing your rights and understanding how they play out in a DUI traffic stop is more important than most people know." Perlman related that, "Until I explain all of the consequences of a DUI, including the likely tens of thousands of dollars in increased insurance premiums; nobody gets how costly it is."
Sources:
National Safety Council (NSC) - May 20th, 2013
http://www.nsc.org/Pages/National-Safety-Council-Estimates-More-than-400-Fatal-Crashes-this-Memorial-Day-Weekend.aspx
National Safety Council (NSC) - May 20th, 2013
http://www.nsc.org/news_resources/news/Pages/RelatedNews.aspx?Filter1Field=Article%20Category%20Keyword%20Tag&Filter1Value=Transportation%20Safety
About.com - California Office of Traffic and Safety - May 2013
http://losangeles.about.com/od/gettingaround/a/DUI.htm
CHP - May 29th, 2011
http://losangeles.cbslocal.com/2011/05/29/chp-reports-230-dui-related-arrests-over-memorial-day-weekend/
Law Offices of Daniel R. Perlman | 6464 W. Sunset Blvd. Suite 1030 | Los Angeles CA 90028 | Phone: 213-514-8324 | DUI Attorney Los Angeles