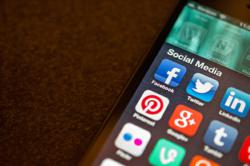 Scottsdale, AZ (PRWEB) May 25, 2013
Your business is using Facebook to expand its marketing and increase sales. But just having a Facebook page doesn't automatically translate into new customers.
On the contrary, it could be harming your business.
"For small businesses, social media marketing is essential; but it's a double-edged tool," said Tim Devaney and Tom Stein of CapitalOneSpark in Forbes Magazine. "Done poorly, social media marketing can hurt your business."
As more businesses turn to Facebook for automating their operations—such as adding a Book Now button for scheduling online appointments—the impact can stretch beyond marketing.
"Facebook has become just as important as a company Web site for many businesses," said Bob La Loggia, CEO of Appointment-Plus small business scheduling software. "That's why it's so important to have specific policies and rules in place for how to properly manage it."
Here are four Facebook mistakes to avoid:
1. Ignoring posts.
One of the most common reasons customers visit your Facebook page is to communicate with your business. Not responding to a question implies that you simply don't care what customers have to say.
Make it a habit to respond to all posts in a timely manner.
2. Being unprofessional.
Facebook is not a private chat room. It's an open forum where visitors can read conversations between posters and you.
Replies to posts are a reflection on your business. It is, therefore, important to respond in a manner indicative of your business model.
3. Using canned responses.
Facebook fans want to know there's a real person behind your page, not a robot. Depending on the post, a canned response can seem insensitive; in some instances, it may not even be the correct response.
There's a reason social media specialists are in such high demand. Proper communication is important for maintaining customer relationships.
4. Not posting enough.
A stale Facebook page won't generate nearly as many sales as an active one. Your customers become fans to receive regular discounts and information from your business.
Not posting on a regular basis will cause many of your fans to stop visiting your page. And this translates into missed sales.
Create a weekly posting schedule that includes promotions, tips and other engaging information.
Learn how Appointment-Plus small business scheduling software can boost sales at your business. Take advantage of our limited time Memorial Day offer. Visit http://www.appointment-plus.com. Call 800-988-0061.
About Appointment-Plus: Over 16 million people trust Appointment-Plus online scheduling software for their booking needs. It's the leading scheduler for small businesses that offers customer self-scheduling, reminder notifications that reduce no-shows by 70 percent, and online credit-card processing. The software integrates with Facebook and Twitter.