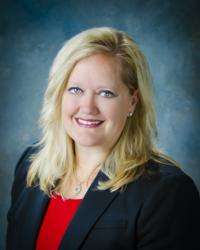 Rochester Hills, MI (PRWEB) May 28, 2013
Santos will be profiled in Crain's CFO of the Year feature issue on May 27 and honored at the CFO of the Year Awards event to be held on June 13 at the Roostertail in Detroit.
"This award truly belongs to the entire TTi Global finance team, as it is very much reflective of their cumulative efforts to deliver the strong financial management that helps make TTi Global a rapidly growing international company," said Santos. "We are honored that our peers have chosen to recognize us for our accomplishments."
To be eligible, nominees must be CFOs or hold an equivalent job. A panel of judges selected winners based on excellence in financial or other corporate operational management and their contributions to the community. Crain's CFO of the Year awards is the NEO's only program dedicated solely to recognizing the contributions and accomplishments specific to CFOs – a true CFO-owned and attended event.
TTi Global was also ranked by Crain's Detroit Business in 2010 and 2011 as one of Michigan's fastest growing privately-held companies. TTi Global has experienced 263 percent growth over the past five years and continues to receive recognition for corporate achievement.
About TTi Global
TTi Global provides staffing, learning, research and consulting solutions to industries across various sectors with automotive as a core focus. TTi Global oversees operations on five continents with offices spanning the globe, which include Australia, Brazil, Canada, Chile, China, India, Japan, Mexico, Peru, South Africa, Thailand, Venezuela, UK and most recently Afghanistan.
With a staff of over 2000 employees in international operations, they offer a wide range of services, tailor made to drive business goals, including business consulting, research, staffing, workforce development and learning solutions. TTi Global world headquarters are located in Rochester Hills, Michigan. Visit us at tti-global.com