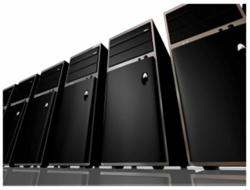 We are focused on making sure our resellers can grow a successful and profitable business, even in this tough economic climate
San Francisco, CA (PRWEB) May 23, 2013
International web hosting provider ITX Design announced on Thursday afternoon it has launched a new reseller platform for their reseller partners to structure and perform a high performance reseller hosting operation.
The offering is part of a series of recent moves by ITX Design to promote reseller hosting as a "low risk and profitable way to develop an IT related enterprise," says the company.
Priced competitively, the ITX Design reseller plan offers discounted reseller rates to a range of customizable web solutions including hosting, domains and email products at discounted reseller rates, as well as unlimited web space and bandwidth.
ITX Design is currently offering new resellers a complimentary 6 month trial offer which it officially launched earlier this year.
Users earn recurring profits on the items they sell, are able to set their own pricing structure and may charge for features such as unlimited web space, website traffic and email accounts.
The ITX Design reseller package, currently available with three complimentary months, offers greater flexibility to structure hosting plans through the option of creating a customized package for each end customer, designing and creating their own range of packages, or reselling ITX Design's own off-the-shelf packages.
ITX Design has also re-engineered its reseller control dashboard to reduce administration duties for resellers, letting them customize their customers' control panels, and webmail.
Within the package, the reseller calculator provides instant cost transparency and the advanced customer management area provides an excellent overview of a resellers hosting business.
"We are focused on making sure our resellers can grow a successful and profitable business, even in this tough economic climate," says Doug Davis, CEO at ITX Design. "Our service enables you to not only create your own brand, but also create your own packages. The new platform itself is designed to satisfy the technical needs of a demanding hosting provider and also inspire the complete beginner."
The company provides both Linux and Windows web hosting, a range of domain name registrations and Microsoft Exchange email packages for resale.
Since ITX Design offers unlimited web space and bandwidth, resellers are able to charge whatever price they wish without facing any limitations or unexpected charges from their provider. The company's' reseller operation also gives the option to sell an off-the-shelf ITX Design hosting plan that is provided at no cost to its resellers.
ITX Design provides North American resellers with around the clock dedicated service with technical support via phone or email 24 hours a day, 7 days a week.
For more information about the line of digital products and services including custom website design and hosting, simply visit http://www.itxdesign.com