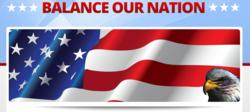 "The message is universally acceptable," said Dr. Kawa. "It's against wasteful spending."
Boca Raton, FL (PRWEB) May 23, 2013
Dr. Larry Kawa, renowned Boca Raton orthodontist, will be hosting "State of the Nation" a complimentary, by-invitation-only dinner and speaking engagement. This non-partisan event will discuss the economy and fiscal conservatism, and be primarily focused on African-American outreach.
This unique gathering will be held at the Embassy Suites in Boca Raton on May 30, 2013 at 7 p.m.
Dr. Kawa will speak and introduce an array of world class speakers that includes former U.S. Congressman Allen West, Michael Steele, the first African-American chairman of the Republican National Committee, Niger Innis, national spokesperson for the Congress of Racial Equality, author and political activist, Kevin Jackson, and Florida Lt. Governor Jennifer Carroll.
Over 450 people are expected to attend the event which is already attracting national media coverage. The goal of the event is to outline the current economic conditions and contributing policies.
"America is one big company and we are all on the Board of Directors," said Dr. Kawa. "We all need to understand how our company is doing without all of the spin and bias that is given to us by the media."
Dr. Kawa created the event to address issues that have been expressed to him by members of the African-American community.
"There is a feeling of being disenfranchised when it comes to discussing the national economy," he said. "They deserve better and I'd like to help provide that opportunity."
Dr. Kawa is funding the event and has spurned sponsorship offers from organizations and entities looking to have an imprint on the discussion in order to ensure that there are no outside influences that can distort the message.
"Often politics is more about money and less about the message," he said. "I want this dinner to be all about the message, which is why I am not accepting any offers of sponsorship."
The event will address issues like the economy and discuss the concept of fiscal conservatism with ideas on helping America grow by stimulating the economy and increasing job growth.
"The message is universally acceptable," said Dr. Kawa. "It's against wasteful spending. We're inviting hard-working, patriotic, loyal Americans, and we hope to educate them on how our government is spending our hard-earned dollars."
For more information and to register for the May 30 event, visit http://www.balanceournation.com.
For more information or to schedule an interview, media can contact Robert Weneck at (954) 683-1518.