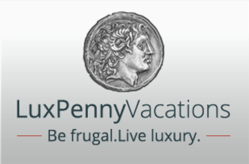 New York, New York (PRWEB) May 23, 2013
LuxPennyVacations.com(LPV) is proud to announce new all inclusive Cabo hotel packages for the month of May.
These Cabo all inclusive vacation packages include the hottest Cabo resorts, and villas in Los Cabos. Every resort and villa, has been thoroughly vetted for quality. The resorts selected by LPV have been picked because of personal experiences and their good standing with Trip Adviser.
All of the all-inclusive Cabo hotel packages include deep discount, in comparison to the suggested resort daily pricing.
LPV is also proud to announce personal local concierge service, as a part of the all inclusive Cabo vacation packages. Clients are introduced to a local, and personal, concierge from LPV who will assist with any activities, or needs, you may have.
The Lux Penny local concierge, complimentary in all inclusive packages, can assist with:
-Stocking client rooms with groceries
-Personal shopping needs
-Suggest unique attractions
-Assist with any needs or requirements
-Car service to and from airport
-Reservations to spa/restaurants
Take advantage of the deep benefits with an all inclusive vacation package from LPV.