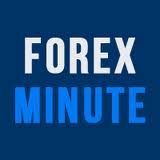 The online portal aims to help Forex brokers with a free code which can be copied and then pasted from its portal to broker's websites or blogs
London, UK (PRWEB) May 24, 2013
ForexMinute.com understands traders and offers the best tools for brokers; in the list it has now added Webmaster Tool Live Forex Rate Ticker. Known as the world's leading online Forex news portal, Forexminute.com provides a comprehensive range of tools for brokers that they can offer to their subscribers and traders around the world.
For instance, Webmaster Tool Live Forex Rates Ticker can now be used at brokers' websites, blogs and Facebook pages to provide an enhanced experience for traders. Nonetheless, with the Live Forex Rates Ticker, ForexMinute is trying to help out Forex brokers and traders stay well-informed and updated about the latest happenings in the Forexmarket.
As it is evident, Forex pairs are subject to changes and every minute there is some sort of fluctuation in the value of one currency vis-à-vis another currency, ForexMinute brings Webmaster Tool Live Forex Rates Ticker for brokers. The online portal aims to help Forex brokers with a free code which can be copied and then pasted from its portal to broker's websites or blogs.
What is great bout Webmaster Tool Live Forex Rates Ticker is that this can be adjusted/customized by width and speed to suit one's website or blog. In addtion, you can customize it to suit your personal website.
Brokers and traders can also take advantage of several other useful Forex tools like online currency converter, profit and loss calculator, pivot point calculator, real time Forex quotes, exchange rates, Fibonacci calculator, etc. amongst others.
About ForexMinute
ForexMinute, the world's leading Forex news and views portal, has become a one-stop solution provider for Forex traders and brokers. It provides all the required tools to individuals to become a professional Forex trader. Also, it helps Forex brokers provide high-end user-friendly trading experience to traders with an array of resources e.g. financial news by the minute, fundamental analysis, technical analysis, Forex tools and others.
For more information, visit http://www.forexminute.com or call +1 800 758 5780
You can have the ForexMinute newsletter delivered to you each trading day. Simply sign up today. You will be kept up to date on the latest market action. It's free and simple -http://www.forexminute.com/newsletter.