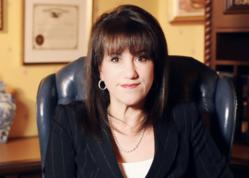 This is nothing more than a pot case. The government should use its resources to fight more significant crimes.
Blue Bell, Pennsylvania (PRWEB) May 24, 2013
Philadelphia Attorney Hope Lefeber, represented lead defendant, Dennis Frederick, in an alleged multi-million dollar drug case, at a bail hearing in district court today. Commonwealth v. Dennis Frederick, et. al., No. 38-1-21 (Montgomery County, Pennsylvania). Prior to the hearing, Montgomery County District Attorney, Risa Ferman, held a press conference displaying hundreds of pounds of marijuana and hundreds of thousands of dollars of cash seized from the defendants from what investigators claim was a major, multi-state marijuana drug organization.
Ms. Lefeber argued that the sole issues before the court at the bail hearing were the defendant's danger to the community and risk of flight. As far as danger to the community, Ms. Lefeber contended that this case was simply a large pot case rather than a more serious case of cocaine, crack, heroine, meth or prescription drugs and, therefore, according to Ms. Lefeber, the danger to the community was less significant. Ms. Lefeber also noted that marijuana is legal in many states in the nation. As such, Ms. Lefeber suggested that law enforcement might use its resources to combat more serious crimes that pose a greater danger to the public safety. See a news account of the case. http://www.myfoxphilly.com/story/22409173/montco
Both Dennis Frederick and his brother, Jeffrey Frederick were held on $2 Million bail. A preliminary hearing is scheduled for June 6, 2013.
About Attorney Hope Lefeber
Hope C. Lefeber is a practicing federal criminal defense attorney and a member of Federal Bar Association. She is a graduate of the University of Pennsylvania, Rutgers University School of Law, and is a member of the Federal Bar Association, the National Association of Criminal Defense Lawyers and numerous other criminal defense groups. Ms. Lefeber has represented high-profile clients, published numerous articles, lectured on federal criminal law issues, taught Continuing Legal Education classes to other Philadelphia Criminal lawyers and has appeared on TV News as a legal expert.. Ms. Lefeber specializes in white collar crimes, drug crimes and appeals and is the Managing Member of her Philadelphia-based law firm, Hope C. Lefeber, LLC.