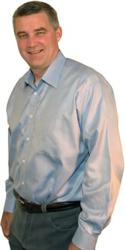 Huntersville, NC (PRWEB) May 24, 2013
Lime Energy Co. (NASDAQ: LIME) Lime's Board of Directors and employees are deeply saddened to announce the passing of David R. Asplund, a director and executive within the company for over 10 years. To honor his memory, Lime Energy has made a donation to Cancer Research at Rush University Medical Center in Chicago.
"David was a leader, mentor and a friend," said John O'Rourke, President and CEO of Lime Energy. "Lime's growth and evolution into a leading energy efficiency firm is a product of his vision and dedication, and his loss will be felt deeply throughout our organization."
Mr. Asplund served as Executive Chairman of the Board through June 2012. He was a director of the company since 2002 and was Lime's Chief Executive Officer from January 2006 to June 2011. Prior to becoming CEO of Lime Energy, Mr. Asplund was President of Delano Group Securities, LLC, an investment banking firm in Chicago, Illinois, which he founded in 1999. He also held positions with Bear Stearns, Morgan Stanley and Lehman Brothers. Mr. Asplund received his Bachelor of Science Degree in Mechanical Engineering from the University of Minnesota and was a member of the Rush University Cancer Center Leadership Committee.