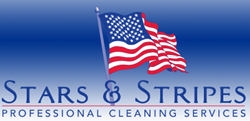 Nashville, Tennessee (PRWEB) May 24, 2013
Stars and Stripes Services, a family-owned, Nashville based business, is pleased to announce the launch of its all new referral loyalty program. This special new program, designed to reward existing customers, rewards customers who refer Stars and Stripes a 15% finders fee. Stars and Stripes services is proud of its track record when it comes to customer service. This new referral program is open to all customers or businesses interested in a 15% finders fee. Stars and Stripes carpet cleaning services are available to residents of Nashville and surrounding cities.
Stars and Stripes Services service offerings range from carpet cleaning and repair, to dryer vent cleaning, air duct cleaning, oriental rug cleaning, and upholstery cleaning.
About Stars And Stripes Cleaning
Stars And Stripes is a local company, founded, owned, and operated, by a Middle Tennessee resident. Many communities in the region are serviced, including Memphis, Nashville, and more. Since 2009, the company has built a reputation for stellar customer service, and the most competitive pricing. Stars And Stripes is never undercut, and competes for the business of it's customers.