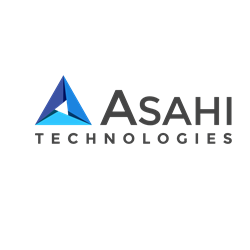 By leveraging the power of the platform with numerous add-ons, extensions and integrations, our developers ensure document-intensive business processes and large-scale collaborations.
New York (PRWEB) May 24, 2013
Rendering enterprise content management solutions for various business needs, Alfresco is an innovative ECM focused on business-critical content management solutions with secure collaboration features. A leader in Gartner's Magic Quadrant for Enterprise Content Management, the enterprise-class software, boasts real world performance with Fortune 500 clients across industries.
Ideal for businesses of all shapes and sizes, Alfresco is an Open Source software, with ready to use out-of-the-box solutions with options for enhancement and customization. The intuitive, easy-to-use content management tools help enterprises to set up a simple document workflow, use shared drivers, or have a robust workflow with standard-based enterprise business process management tools. The technology system itself captures, shares, and stores web content and allows users to search and build their unique applications. And to empower businesses with the powerful technology, the New York based tech firm has launched Alfresco content management solutions at cost effective development costs.
Focusing on low cost subscription model with lower Total Cost of Ownership by continually reusing existing hardware and software components, the CMS is a top choice for resource and cash constrained small business units. Power packed with all the web 2.0 bells and whistles of web-based collaboration project tools like Basecamp and Box.net, Alfresco can easily be integrated, without storage limits or one-size-fits-all approach to features and pricing.
Unlike other ECM systems, Alfresco considers all the modern day requirements including effective work on mobile devices, integration with social networks and using their algorithms in making the collaboration more effective. Providing file system compatibility on Microsoft Windows and Unix-like operating systems, the CMS comprises a content repository and an out-of-the-box web portal framework for effective portal management. Offering site owners the unique advantage to store, access and share content inside the organization's firewall or in the cloud–or a combination of both, Alfresco is a great pick for web content management and document management streams.
At Asahi Technologies, the developers with their rich expertise and the tremendous flexibility of Alfresco, address the needs of their global clientele to maximize organizational success. "By leveraging the power of the platform with numerous add-ons, extensions and integrations, our developers ensure document-intensive business processes and large-scale collaborations", said Mr. Vinod Subbaiah, the CEO and founder of Asahi Technologies. The gamut of services offered by the NY based firm span effective consultation and successful implementation, followed by continuous development, customization, and upgrade.
To help businesses know more about Alfresco development services, Asahi Technologies provide a free online consultation to clients letting them understand their development options.
About Asahi Technologies
Asahi Technologies is a New York based web design and development firm that provides software consulting and Web solutions to small and medium level businesses all across North America. Asahi Technologies specializes in responsive design, cloud computing, online marketing, mobile application development and open source technologies. Under the leadership of Mr. Vinod Subbaiah, who himself started his career as a software programmer, Asahi Technologies' team comprises of experienced software professionals having extensive knowledge of technology with B2C and B2B operations. The firm's headquarters is located in New York City, NY.