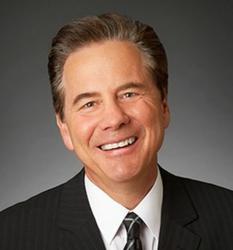 Irvine, CA (PRWEB) May 24, 2013
Gotcha Surfwear co-founder Michael Elliot Tomson was arrested earlier this month on suspicion of cocaine possession and driving under the influence, according to a report from the Los Angeles Times. The arrest reportedly occurred after Tomson crashed his Mercedes into another vehicle in Laguna Beach. The 58-year-old entrepreneur and former pro surfer was charged with two felony counts of DUI and possession of a controlled substance, and one misdemeanor count of being under the influence of drugs, according to Laguna Beach authorities.
According to the L.A. Times, Tomson was driving south on Glenneyre when he rear-ended a Nissan being driven by a 65-year-old Santa Ana woman. Though Tomson was not injured, the woman was taken to a nearby hospital and treated for mild to moderate injuries. After his arrest, Tomson reportedly posted $100,000 bail and was released.
As the Times points out, this was not Tomson's first run-in with the law. He pleaded guilty last April to two misdemeanors: driving under the influence and resisting a peace officer – two unrelated events which reportedly occurred on separate occasions. Last October, he was also pulled over for reportedly driving at an unsafe speed.
Irvine auto accident lawyer Jeff Nadrich, who specializes in car wreck cases throughout Orange County, recently commented on the story. According to Nadrich, "We cannot draw any specific conclusions at this time about Mr. Tomson or about his mental state at the time of the crash, as the matter is still under investigation.
"Still, that kind of uncertainty is one of the key reasons why it's so important for auto accident victims to speak with a qualified legal professional. Accidents can occur for any number of reasons, and quite often, the victims are entitled to much needed monetary compensation and don't even realize it."
About Nadrich & Cohen: Jeffrey Nadrich is an Irvine auto accident lawyer with Nadrich & Cohen, LLP. The office is located at 7545 Irvine Center Dr., Suite 200, Irvine, CA 92618. Nadrich & Cohen handles all types of wrongful death and serious injury accident cases, including auto, truck, bus, motorcycle, and bicycle accidents, pedestrian collisions, boating accidents, dog bites, defective product cases and nursing home abuse. Victims are encouraged to call 1-800-718-4658 or 714-799-1651 for a free consultation with a Nadrich & Cohen attorney.
Source:
Los Angeles Times: Police arrest Gotcha surfwear co-founder in Laguna Beach car wreck; May 1, 2013