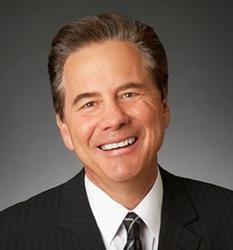 Irvine, CA (PRWEB) May 25, 2013
A motorist has reportedly died after crashing into a tree in front of a popular Costa Mesa hotel, this according to a report from ABC 7. The accident reportedly occurred last Friday night, and also resulted in serious injuries suffered by a passenger. Neither the driver nor the passenger has been identified, and the crash is still under investigation.
According to ABC, and based on a report from Costa Mesa police, the driver was traveling at a high rate of speed along Bristol Street near Santa Ana Avenue at about 9 p.m. Witnesses recalled that the motorist lost control of his vehicle and began to spin out of control, ultimately crashing into a large tree in front of the Ayres Hotel and Suites. The driver was pronounced dead at the scene.
As for the female passenger, ABC reports that she was removed from the vehicle by firefighters and taken to nearby Western Medical Center. She was reportedly treated for head trauma and cracked ribs and was last listed in critical condition. The accident is still under investigation, and local authorities are asking anyone with possible information to call (714) 754-5264.
According to Irvine car accident lawyer Jeff Nadrich, "Tragedies like this are heartbreaking, and we see them all too often. Police have said that the motorist was driving at a high rate of speed, and this should serve as a reminder to all drivers about the importance of safe driving practices. Always obey the posted speed limits, and use common sense behind the wheel. It should go without saying that drugs and alcohol are to be avoided, and distractions like cell phones should also be put aside for the duration of your drive."
Nadrich urges all auto accident victims to contact a qualified personal injury lawyer.
About Nadrich & Cohen: Jeffrey Nadrich is an Irvine auto accident lawyer with Nadrich & Cohen, LLP. The office is located at 7545 Irvine Center Dr., Suite 200, Irvine, CA 92618. Nadrich & Cohen handles all types of wrongful death and serious injury accident cases, including auto, truck, bus, motorcycle, and bicycle accidents, pedestrian collisions, boating accidents, dog bites, defective product cases and nursing home abuse. Victims are encouraged to call 1-800-718-4658 or 714-799-1651 for a free consultation with a Nadrich & Cohen attorney.
Source: ABC; 1 dead, 1 hurt after car crash in front of Costa Mesa hotel; May 20, 2013