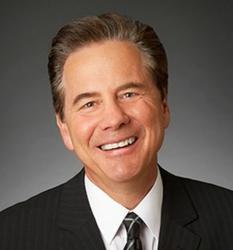 San Diego, CA (PRWEB) May 26, 2013
An 18-year-old man has been arrested after crashing his Land Rover into another vehicle on State Route 56, according to a report from NBC San Diego. The crash resulted in the death of another motorist, 22-year-old Nick Hart, and is still under investigation. Timothy Barnette, the driver of the Land Rover, was reportedly taken to a nearby hospital for treatment after his arrest.
According to NBC, Barnette was driving eastbound on SR-56 at an undisclosed speed when he drifted through the center media and struck Hart's Scion in the far right-hand lane. Barnette was reportedly arrested on suspicion of driving under the influence, but authorities have not revealed what specific drug(s) may have been involved.
As NBC reports, investigators may also pursue manslaughter charges against Barnette, but before making any definitive recommendations to the district attorney's office, they are waiting for toxicology results and interviewing additional witnesses.
According to San Diego auto accident lawyer Jeff Nadrich, the results of Barnette's toxicology tests may ultimately play a monumental role in deciding his legal fate. "This matter is still under investigation," says Nadrich, "and we don't know yet how it will play out, but if it turns out that the 18-year-old driver was under the influence of drugs or alcohol, manslaughter charges seem highly probable."
Nadrich urges all auto accident victims—as well as the families of deceased victims—to speak with a qualified legal professional right away. According to Nadrich, "These events are horribly tragic, and if you or someone you love has been the victim of an accident at the hands of someone else, you shouldn't have to endure unneeded financial hardship as well. A qualified attorney can inform you of your rights and help you to determine the best course of action."
About Nadrich & Cohen: Jeffrey Nadrich is a San Diego auto accident lawyer with Nadrich & Cohen, LLP. The office is located at 2534 State Street, Suite 420, San Diego, CA 92101. Nadrich & Cohen handles all types of wrongful death and serious injury accident cases, including auto, truck, bus, motorcycle, and bicycle accidents, pedestrian collisions, boating accidents, dog bites, defective product cases and nursing home abuse. Victims are encouraged to call 1-800-718-4658 or 619-230-8830 for a free consultation with a Nadrich & Cohen attorney.
Source: NBC San Diego; Driver Involved in Fatal Crash Arrested: CHP; May 21, 2013