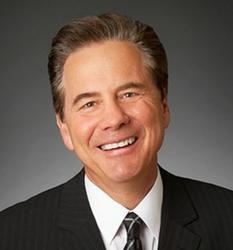 San Diego, CA (PRWEB) May 27, 2013
New comprehensive data reveals that fatal, cellphone-involved auto accidents are grossly under-reported, this according to a new article from the Associated Press. The information comes from a thorough analysis of nationwide trends and statistics released by the National Safety Council. The study finds that in many cases, cellphone usage is left out of crash reports.
The NSC report points out that the under-reporting of cellphone use in crashes has one serious consequence: it underscores just how dangerous distracted driving really is. By downplaying the number of cellphone-involved crashes, the statistics appear less significant than they truly are.
The Associated Press report alludes to one specific accident in Michigan, in which a 17-year-old girl was killed while driving with her cellphone. The official police report attributed the accident to mistakes made by a novice driver, but did not mention that she was speaking to a friend on her phone at the time of the crash. That information was reportedly uncovered later on. When this fact came to light, the police report was not updated accordingly.
According to the AP, the NSC reviewed 180 fatal crashes from 2009 to 2011 in which there was strong evidence the driver had been using a cellphone. Of the 2009 crashes, only 8 percent were recorded as involving cellphones. In 2010, the number went up to 35 percent, and in 2011, about half were recorded. So while the percentage does demonstrate an upward trend from year to year, the research still indicates substantial under-reporting.
San Diego auto accident lawyer Jeff Nadrich recently commented on the research. According to Nadrich, "Cellphone usage not only endangers the safety of the driver, but it can create a serious legal liability if other drivers or passengers are impacted by a crash. That's just one of the reasons why it's so crucial that we have accurate reporting."
Nadrich urges all auto accident victims to speak with a qualified personal injury lawyer. According to Nadrich, "Even if you drive safely and defensively, you can still fall victim to the someone else's distracted driving. A knowledgeable attorney, like the team at Nadrich & Cohen, LLP, can work with you and help you determine if you have a case."
About Nadrich & Cohen: Jeffrey Nadrich is a San Diego auto accident lawyer with Nadrich & Cohen, LLP. The office is located at 2534 State Street, Suite 420, San Diego, CA 92101. Nadrich & Cohen handles all types of wrongful death and serious injury accident cases, including auto, truck, bus, motorcycle, and bicycle accidents, pedestrian collisions, boating accidents, dog bites, defective product cases and nursing home abuse. Victims are encouraged to call 1-800-718-4658 or 619-230-8830 for a free consultation with a Nadrich & Cohen attorney.
Source:
Associated Press: New national study: Fatal traffic crashes involving cellphones are substantially under-reported; May 7, 2013