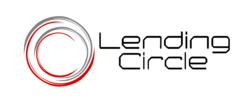 The new lending practices are designed to avoid the same types of asset bubbles and risky lending that troubled the financial markets in 2008.
San Francisco, CA (PRWEB) May 31, 2013
Historically low interest rates are driving U.S. banks to increase their lending volume to businesses. However, this increase in commercial and industrial lending is also leading to an uptick in the risk profile of many large banks. U.S. regulators hope to tighten lending restrictions before the risk levels get out of hand.
Small margins have been leading the largest American banks such as Bank of America, Citigroup, and Wells Fargo to expand their commercial lending significantly. Federal regulators have noticed the dangerous trend developing for the first time since the financial crisis of 2008 and have issued new leveraged lending practices for large banks. Banks are required to be compliant by May 21, 2013.
"Many small banks and community banks are still unable to lend, thanks to regulations that were aimed at the "too large to fail" banks. Now regulators are concerned that these very large banks are handling risky loans due to low profit margins," says Terry Robinson, president of The Lending Circle (a division of Sunovis Financial.)
It seems as if the large banks have a very short memory as they once again put the economy at risk with their lack of discipline. The new lending practices are calling for banks to increase the amount of capital they hold, reversing a trend towards less capital that has developed in 2013.
Commercial and industrial loans have surged by 10 percent this year already. Banks profits are being challenged and they see the only way out as increasing their pool of potential borrowers. Unfortunately this means lowering standards, opening the possibility of defaults. Ironically, the injection of capital was designed for banks to begin lending more, yet when they do it opens the financial system to unacceptable risks.