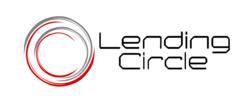 The testimony of Mr. Bernanke rocked financial markets around the world.
San Francisco, CA (PRWEB) May 30, 2013
Last week's testimony by Federal Reserve chairman Ben Bernanke and the release of the FOMC May 1st meeting minutes sent markets into turmoil as traders tried to determine what message was being sent regarding the continuation of quantitative easing. (FOMC is the The Federal Open Market Committee.)
On the one hand, Mr. Bernanke claimed in his prepared statement that the economic recovery needs to strengthen further for an exit from Quantitative Easing (QE), but later during the question and answer session, he said that it is possible the Fed could begin tapering as early as this summer.
"The FOMC meeting minutes also indicated that more FOMC participants are becoming hawkish," says Terry Robinson, president of The Lending Circle. Conversely, some of the FOMC participants are actively calling for more stimulus, especially if inflation keeps falling. It should be noted that inflation data published after the May 1 FOMC meeting did indeed show that inflation continues to fall.
The testimony of Mr. Bernanke rocked financial markets around the world. His initial statements had markets rallying as traders believed that monetary easing would continue. However, when he was asked about the Fed's exit strategy during the Q&A session he mentioned that asset purchased could be tapered off within the next few FOMC meetings. Markets in the U.S. responded immediately by falling, while the U.S. dollar strengthened considerably.
European markets had already closed when the tapering statement was made; however, they followed through with a drop the following day, though part of that can also be attributed to weak Chinese manufacturing data. Overall, it appears that the Fed is certainly considering a tapering of their current asset purchases, a negative for equity markets, but a positive for U.S. dollar strength.