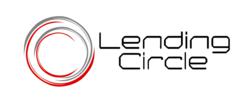 A lack of existing home inventory and tight lending has capped the growth of existing home sales.
San Francisco, CA (PRWEB) May 29, 2013
Even though lending remains tight, the economy isn't growing as quickly as hoped, and the housing market suffers from a lack of inventory, the sale of previously owned homes in the U.S. rose to the highest levels in more than three years in April.
Existing home purchases rose 0.6 percent in April to an annual rate of 4.97 million, the highest level since November 2009, reported the National Association of Realtors.
There are fewer existing homes for sale now than in more than a decade, which is keeping existing home sales in check. Additionally, lenders are still averse to mortgage debt, putting further constraints on the growth of existing home sales. Without these two factors, the April numbers would have been much higher.
"A lack of existing home inventory and tight lending has capped the growth of existing home sales, which we believe would be much stronger otherwise. As prices continue to rise we believe the inventory problem will resolve itself however," said Terry Robinson, president of The Lending Circle, a division of Sunovis Financial.
Median existing home prices rose to $192,800 in April, which is the highest level since August 2008. It is also nearly $20,000 higher than median prices last year, which were $173,700.
According to the median forecast from a Bloomberg survey of economists, sales of newly built houses are also rising to a 3 month high of 425,000. Both the April existing and new home sales numbers are encouraging as they come at the beginning of the peak home buying season.
Home inventories, or the number of homes on the market for sale, rose to 2.16 million in April, an 11.9 percent increase from the previous month. Even so, it is still the smallest April inventory number since 2001, which is somewhat troubling since April is traditionally when families begin to list their homes for sale in anticipation of the summer buying season.