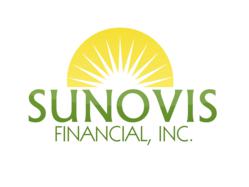 They [small business owners] just aren't able to take the chance that the recovery might not be real.
San Francisco, CA (PRWEB) May 29, 2013
Though economic data shows that the U.S. economy is improving, a survey conducted by CNNMoney and Manta shows that small business owners are not feeling these improvements yet. The survey shows that more than one third of those polled feel the economy is better than last year, however most say that their customers are not spending freely yet and just 40 percent report stronger sales.
The small business owners surveyed are not looking for capital to invest in their businesses, nor are they rushing to hire new employees. Just 14 percent said they would be hiring this year. And two thirds said they are not looking to borrow to help grow their business this year.
"Despite stronger economic data, the recovery is still pretty tepid. Because small businesses are often working on tight margins, they are often quite conservative when it comes to borrowing and hiring. They just aren't able to take the chance that the recovery might not be real," said Terry Robinson, president of Sunovis Financial.
The economy was the most troubling aspect of doing business, with 31 percent citing that the economy is weighing on their minds. Costs of doing business were also mentioned by 23 percent of those surveyed as being troublesome. Regulations and taxes were also mentioned by roughly 16 percent of respondents, even though the survey did not specifically mention taxes.
Another troubling area for small businesses is healthcare, with 38 percent saying Obamacare would have a negative impact on their business.
Even though times are challenging for small businesses, 63 percent still responded that they feel the U.S. is the best country to open a small business. Many mentioned the benefits of operating in a free market economy, while others cited the large number of resources for those wishing to launch a start-up.