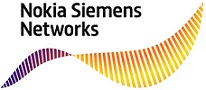 This year's awards highlight the awe-inspiring and significant impact the wireless industry has on every sector and on our daily lives. We congratulate Nokia Siemens Networks for their E-Tech Awards.
Las Vegas, USA (PRWEB UK) 24 May 2013
Nokia Siemens Networks' Fuel Cell solution and Liquid Applications* have won the Emerging Technologies award under the "Green Telecom and Smart Energy Solutions" and "Wide Area Network" categories at CTIA Wireless® 2013. These recognitions further strengthen the company's commitment to helping operators reduce their carbon footprints and to transforming the base station into an intelligent part of an operator's network, enabling it to serve and deliver local content.
Developed jointly by Nokia Siemens Networks and Ballard Power Systems, Fuel Cells enable operators to optimize network downtime in case of a commercial power breakdown. Based on a methanol-water mix, they have a considerably lower carbon footprint in comparison with traditional alternatives. Fuel Cells offer an environment-friendly and power-conscious alternative to ensure network continuity during power blackouts.
Liquid Applications turns the base station into an intelligent part of the mobile operator's network, to serve and deliver local content. With this innovation, operators can take advantage of their insight into where and why people are using their smartphones and tablets. By placing useful information right at the edge of their networks, at the point where people connect, operators can deliver a far better service and increase the efficiency of their networks. The beauty of Liquid Applications is in the simplicity of using information that has always been there in the network: it fundamentally changes the definition of personalized service and drives innovation and new business models across the mobile industry.
"The recognition by CTIA Wireless serves to enhance our stature as an innovation leader in mobile broadband," said Pepe Lastres, head of marketing for North America at Nokia Siemens Networks. "It encourages us to continue focusing our efforts on developing solutions that will shape the future of the communications industry. And apart from aligning them to customer requirements, our products also conform to the highest environmental standards – a reiteration of Nokia Siemens Networks' commitment to build a greener planet."
"This year's awards highlight the awe-inspiring and significant impact the wireless industry has on every sector and on our daily lives. We're pleased to showcase the vision and ingenuity from our industry at CTIA 2013, which is North America's largest mobile marketplace. We congratulate Nokia Siemens Networks for their E-Tech Awards," said Robert Mesirow, CTIA vice president and show director.
To share your thoughts on the topic, join the discussion with @NokiaSiemensNet on Twitter using #mobilebroadband and #MBBFuture.
About Nokia Siemens Networks
Nokia Siemens Networks is the world's specialist in mobile broadband. From the first ever call on GSM, to the first call on LTE, we operate at the forefront of each generation of mobile technology. Our global experts invent the new capabilities our customers need in their networks. We provide the world's most efficient mobile networks, the intelligence to maximize the value of those networks, and the services to make it all work seamlessly.
With headquarters in Espoo, Finland, we operate in over 120 countries and had net sales of approximately 13.4 billion euros in 2012. http://www.nokiasiemensnetworks.com
Media Enquiries
Nokia Siemens Networks
Carol DeMatteo
External Communications, North America
Phone: +1 214 728 6197
E-mail: carol(dot)dematteo(at)nsn(dot)com
Media Relations
Phone: +358 7140 02869
E-mail: mediarelations(at)nsn(dot)com
Notes

At Nokia Siemens Networks, Liquid Applications redefines the mobile broadband experience at the edge of the mobile network. Applications, services and content are brought inside a base station close to the mobile subscriber. The subscriber is thus exposed to real-time network data which provides a fresh and exciting experience that is personal, relevant and local.
It stimulates new opportunities for operators to cooperate with other entities within the connected ecosystem. Operators and third party content can be hosted locally on the base station, with level of service guarantees for priority content such as video, mission-critical data or financial transactions. Liquid Applications has the added capability to apply real-time network data to create innovative services that take advantage of local points of interest, businesses and events.
Liquid Applications is a key component of the Liquid Broadband portfolio, which also comprises end-to-end Quality of Service (QoS) Differentiation and Operator Content Delivery Network. Taken together, this offering provides key capabilities to intelligently deliver personalized services to subscribers.