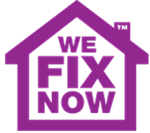 In order to cope with an expanding population and climate change, it is becoming more and more necessary to make continual improvements to water systems
(PRWEB UK) 29 May 2013
According to the BBC, South West Water, which covers Devon, Cornwall and parts of Dorset and Somerset, is planning to spend £20 million on improving sewers and treatment works in towns such as Combe Martin, Torbay, Looe and Lyme Regis. £30 million is also to be put towards maintaining over 3 miles of sewers, with the final £10 million spent on customer debt and assistance programmes.
As one of the capital's most trusted emergency plumber agencies, We Fix Now is well known for its Chingford plumbers. Dealing with a wide variety of plumbing problems, the team are also dedicated to providing insights and advice within the industry, including water saving tips. As such the latest news caught their interest and a representative shares their thoughts on the matter.
"We're looking forward to seeing the impact that these improvements have to the regular residents in the South West. In order to cope with an expanding population and climate change, it is becoming more and more necessary to make continual improvements to water systems."
We Fix Now is a London-based company providing emergency plumbers and electricians throughout the M25 and surrounding counties. Renowned for their fast and effective service, the firm also specialise in unblocking drains, fixing central heating and boilers and sorting problems with gas. With a strong focus on customer service, We Fix Now prides itself on providing fully qualified and experienced engineers day and night, every day of the year.