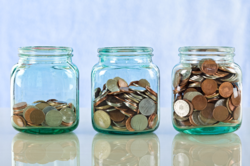 The article states that lack of planning and preparation and absence or little knowledge on strategic savings are primary reasons why many Americans do not attain major life goals
New York City, New York (PRWEB) May 24, 2013
The latest "Total Guide To Managing Life Savings" article published by FinancesOnline.com aims to guide readers in recognizing that instead of simply managing money, one should supervise present and future goals and from there, make sensible financial decisions where one attends to current needs, including emergency spending, while staying fully in charge of what tomorrow brings.
The article points out that life is full of possibilities both for earning opportunities and uncertain expenses and merely saving is not enough. The author claims that most failed savings occur when one does not have a clear path to building and growing money. The article also provides some data to understand the importance of having a life savings:

The article states that lack of planning and preparation and absence or little knowledge on strategic savings are primary reasons why many Americans do not attain major life goals like retirement on time, or scamper to avail loans and debts during emergency. The author of the article combines the sensible reasons with feasible and logical instructions on planning, building and protecting a life savings fund, infused with doses of common-sense tips to grow the financial cache.
The article is written in a way that it speaks from the readers' financial battlefield, that is, based from very real money management issues that confronts the savings builder. At best, it stays away from sophisticated and fancy savings models, making it a valuable resource that all readers, from the simple startup saver to the savings pioneer can easily relate to.
Whether one wants to invest conservatively, take some risk with guaranteed income investments or opt for a strategy mix, the planning and preparations outlined and actions proposed in the article give readers a fresh approach to building long-term funds the easy and stress-free way, imparting the message that building and growing a life fund need not be tedious, but an exercise of freedom from the limiting effects of hoarding money.
More details about optimizing the highest possible earning potential of funds being built while retaining control over one's financial management and decisions can be found in the "Total Guide To Managing Life Savings" article at FinancesOnline.com.