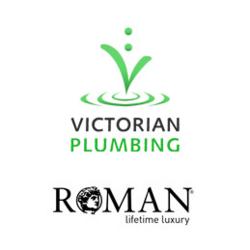 "...You can now check out our brand new additions and pick up a bargain while you're at it."
Merseyside, England (PRWEB UK) 26 May 2013
In recent years, the bathroom industry has seen a dramatic increase in the amount of manufacturers and suppliers available, especially within the showers market. Increased choice is normally great for the consumer, however it can make it much harder to distinguish which companies are offering you the best quality of products and which sell them at realistic prices, therefore making it a struggle for customers to find a suitable choice of bathroom furniture for them, as they may find the one they want to be a cheap option but this does not mean that it has been manufactured at a particularly high level of standards. With this in mind, online retailer Victorian Plumbing are devoted to sourcing top quality products from highly regarded manufacturers, to ensure they offer their customers the best possible products.
They understand that in order to stay relevant and up to date with their customer's wants and desires, they must continue to grow their product lines and deliver the best possible service they can. Greg Ormrod of Victorian Plumbing's Marketing Department said "We are really happy to be able to offer our customers some of the best brand names available and it always excites us to see our range grow and become the amazing selection that it is today. So, we have decided to hold a clearance sale, in order to make way for these fantastic new product lines. Which means you can now check out our brand new additions and pick up a bargain while you're at it."
Their clearance sale is a great way to showcase their new products as it will attract customers looking for a good deal, which can then lead them to exploring the rest of their site to find all products, both new and old. Victorian Plumbing understand that in order to effectively release a new line of products, they need to give their customers a reason to visit their site.
Kieron, Purchasing Manager at Victorian Plumbing said "Excellence is something that we strive to deliver to all of our customers and we are at the forefront of sourcing the best selection of ranges from world renowned manufacturers. So, it is our delight to announce that we have now added a range of showers from Roman, including quadrant shower enclosures, wet room panels and shower trays. Our choice to add Roman products to our line was an easy decision with their reputable collection and we look forward to forming a greater relationship with them."
Roman Limited is well known for delivering high quality bathroom products that blend both stunning design and contemporary build, to exacting standards. They do not compromise on material to encourage cheaper prices, as they believe that it is of utmost importance to give customers a product they can rely on, from a company they trust. All of Roman's products are made in Britain, meaning that they are designed and finished to the highest possible manufacturing capabilities.
Victorian Plumbing plan on continuing to grow their product lines and offer the best possible service for all of their customers. Their strong brand values that drive them to do all they can to make their customers shopping experience the best they possibly can. It is clear to see why Victorian Plumbing stand out from their competition, as they give much greater care for their customers and take pride in their ability to deliver products that encompass manufacturing standards of the highest form.