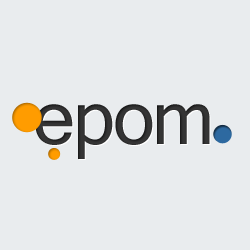 (PRWEB) May 26, 2013
Epom Ad Server, a global provider of ad serving technologies operating by Epom Ltd., announced a number of enhancements in its Ad Serving Platform: refining measurement mechanisms, mass targeting capabilities and new banners preview functionality. Modernization of the following initial set of new features Epom Ad Server introduced in May.
One of the main innovations is an enhanced Impression Measurement algorithm for complex cases for instance multiple IFrames. In order not to allow traffic resolve, because it frequently causes multiple ad recalls for a single ad spot, Epom accomplished the algorithm of detecting multiple ad recalls, which results, in what follows accurate and precise statistics.
Another useful update is Advanced Banner Preview. By choosing an adblock position for banner, publisher can show the exact ad placement at the site page with the already included banner to an advertiser before launching the ad campaign.
Recently implemented Mass Targeting feature enables to set up the targeting configurations in a simpler and faster way. In case targeting requirements are stored in a text file, for example, a list of countries from your advertisers, you can upload the list to Epom and the system will recognize the requirements and further handles the setup automatically.
"The enhancements give marketers and publishers the opportunity to learn more about their own online business. Providing these features, we are aiming to help our customers better understand their campaigns performance. We also want to simplify collaboration with our service, therefore our clients will have more time for managing their ad campaigns. Epom Ad Server new features will definitely help our customers to promote their products while offering an opportunity to monetize them. "- said Anton Ruin, CEO at Epom.
About Epom:
Established in 2010, Epom develops ad serving and ad management solutions for publishers, multi-site content networks, ad networks, and advertisers.
Epom enables its users to run display, video, mobile ads in one place thus saving time, resources and bringing more profit. Epom is massively scalable platform suitable for any
impressions volume that needs to be served.
For more information, visit http://epom.com