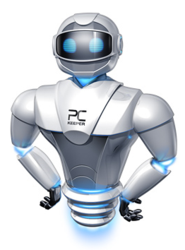 Without the location report and the pictures of these thieves I would have never got my stuff back and the police would have most likely never caught these guys
Sunnyvale, California (PRWEB) May 24, 2013
The market for PC cleaning software seems to be a crowded field these days. There are a range of companies who offer tools that claim to clean up any computer and make it run faster or perform some sort of general maintenance that the average PC user may not be technically advanced enough to do. These cleaning software applications have been around for sometime but finally there is a new software called PCKeeper that takes it to the next level by adding a mixture of other advanced tools to the software to make it far more dynamic and useful. This bundle of applications is focused on cleaning, security and optimization. The software also includes a top rated antivirus that scored a 98% effective against viruses and malware according to the VB100 antivirus testing agency. There is even a safe browsing feature that can detect Phishing attempts or alert users about a site that has been flagged as malicious.
The most interesting feature that PCKeeper has is an Anti-theft application that can help a user find and recover a PC if it is ever lost or stolen. In March 2013 a PCKeeper user named Scott Thompson had his laptop stolen from his home along with other valuable personal items. He reported the theft to the police and was devastated that he has lost his personal files, pictures and so much more. "After a day or two of really feeling violated, being upset and waiting to hear back from the police, I remembered that PCKeeper had an anti-theft feature" he said.
Scott immediately logged on to his PCKeeper account from his work computer and reported his computer as stolen. Once the PC Anti-theft software is activated it begins logging the IP addresses of where the PC is being used and will even activate the webcam and take snapshots of the person using the lost or stolen computer. "It was amazing, within 3 hours I had several pictures of the guys who took my computer and I had an IP location report that I could give to the police" Scott says. After contacting the police department they were able to take the location report and contact the internet provider who pointed law enforcement in the right direction. Within 48 hours of activating the PCKeeper Antitheft software the police had located the stolen property and arrested 3 criminals on a series of various charges.
"In situations like this it is hard to believe that something as simple as computer software was able to solve a crime and help me get back what these guys took from my home. Without the location report and the pictures of these thieves I would have never got my stuff back and the police would have most likely never caught these guys," said Mr. Thompson.
Internet security has always been a serious concern with the never ending number of new viruses, trojans, worms and malware applications out there it is nice to know that there is a new generation of internet security software can protect users from threats online and offline. This software also contains other useful features such as Disk Cleaner, Disk Explorer, Duplicates Finder, Uninstaller and a very unique Human Assistance feature.