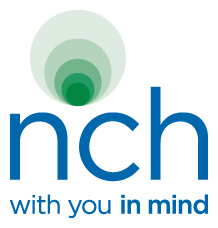 'Smoking is one of the hardest habits to quit and hypnotherapy supplies smokers with a new way to stop. It does not explain the dangers of smoking that all smokers are aware of – it works in the subconscious to change the way smokers feel about cigarettes
(PRWEB UK) 24 May 2013
According to The Indian Express, children who are exposed to secondhand smoke in early childhood are more likely to grow up to be physically aggressive and antisocial. Researchers in Canada found that aggressive behaviour in children was linked specifically to secondhand smoke exposure in childhood regardless of whether they were exposed during pregnancy or if their parents have a history of being antisocial.
Lead researcher Linda Pagani added, 'Second hand smoke is in fact more dangerous than inhaled smoke, and 40 per cent of children worldwide are exposed to it.'
The latest news is set to encourage some smokers to quit with many opting to find complementary methods in order to stop smoking. The National Council for Hypnotherapy is a hypnotherapist directory which allows consumers to locate and contact qualified and professional hypnotherapists nationwide. The Council lists its members who are capable of giving help with a variety of issues including weight loss, anxiety control, phobias and habits such as quitting smoking. To date, hypnotherapists have helped hundreds of thousands of smokers quit by rearranging the smoker's habits and improving their desire and willpower to quit.
A representative explained, 'Smoking is one of the hardest habits to quit and hypnotherapy supplies smokers with a new way to stop. It does not explain the dangers of smoking that all smokers are aware of – it works in the subconscious to change the way smokers feel about cigarettes and remind them that they do not need to smoke. It realigns the mind – something that parents worried about secondhand smoke may be looking for.'
The NCH continues to follow smoking related news.
NCH represents over 1800 hypnotherapy professionals within the UK and is committed to ensuring the highest possible professional standards amongst our members. Those looking for help with smoking, weight, anxiety, panic attacks, habits and phobias may be helped by local NCH accredited therapists, look for the NCH seal of approval on their websites. As one of the largest registers of independent Hypnotherapists, the National Council for Hypnotherapy (NCH) is actively involved with the Complementary and Natural Healthcare Council (CNHC) and strives to develop standards for the benefit of the profession, now and into the future.