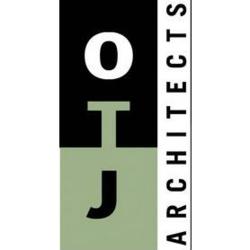 Effective change management allows for a smooth transition, while maintaining productivity and morale.
(PRWEB) May 28, 2013
The commercial architects and workplace design specialists at OTJ Architects are changing the workplace – whether that entails creating an open office or building a sustainable office. These changes to a workplace are milestones that don't happen every day, leaving some employees uncertain and anxious. The architectural design firm is sharing 4 important change management tips to benefit an organization with a smooth transition when either renovating or moving their workplace.
"Effective change management allows for a smooth transition, while maintaining productivity and morale," says Lance Jaccard, Partner at OTJ Architects. "Each employee is different and adjusts at different rates. Open communication and support during the transition can help everyone cope at their own rate."
The architects and designers at OTJ Architects have put together some change management tips to help businesses when renovating or relocating their offices.
1. Let employees understand what is going to happen and what it means for the organization. This will help them not feel left out and ease the concerns. Help them understand the benefits the change will make for them as well as the organization as a whole.
2. Invite employees to provide feedback on designs. If employees are not happy in their new office, productivity will suffer. This is why it is important to ensure employees will be happy in their new surroundings.
3. Organize meetings to discuss ideas. Let employees share their ideas for the new office. After all, they are the ones who are in the office, using the office day in and day out. They can provide good insights on the functionality needed in the new design.
4. Keep employees in the loop. Change is easier to accept when it is anticipated and gradual. The worst thing to do is force change on employees suddenly.
According to a report by McKinsey & Company, only 30% of change programs are successful. One reason this tends to happen is the failure for management to live up to the promises. An article by Knoll, Inc. states that a 100% buy-in can't be expected at the beginning. Issues must be addressed and communication must remain open to build credibility and acceptance.
"Changing offices can be an uneasy time for employees," says Jaccard. "It's important to help ease your employees' uncertainties by keeping them informed and assisting them understand how these changes will help them as well as the company."
To discuss your architectural needs, please visit http://www.otj.com/
About OTJ Architects
OTJ Architects is a well-respected national architecture and interior architecture design firm that has successfully completed thousands of projects throughout the country. Founded in 1990, OTJ is comprised of five studios headquartered in Washington, DC, with more than 60 architects and designers, many of whom are LEED Accredited Professionals. OTJ is registered in 37 states and is able to consult in all 50 states. The responsive architecture and interior architecture consultants create effective environments through listening, understanding and tailored design. These designs focus on helping clients enhance collaboration, company branding and employee recruitment and retention. OTJ's design teams provide clients with personalized attention to create workplace solutions that reflect their unique, individual needs.