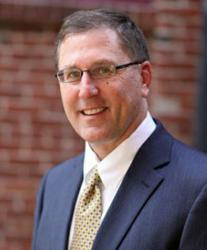 Lancaster, Pa. (PRWEB) May 24, 2013
Full-service Lancaster, Pa., law firm Hartman Underhill & Brubaker, LLC(HUB) is pleased to announce that two of its attorneys have been selected to the 2013 Pennsylvania Super Lawyer / Rising Star lists – managing partner Mark Stanley and partner William J. Zee III. Each year, no more than five percent of the lawyers in the commonwealth are selected by the research team at Super Lawyers for inclusion on the Super Lawyers list, and only 2.5 percent of lawyers in the commonwealth are selected for inclusion on the Rising Stars list.
Mark Stanley
Mark Stanley was selected for the Super Lawyers list in the Land Use/Zoning category – one of only 23 attorneys in Pennsylvania to be selected in this category for 2013. Stanley's practice at HUB focuses on zoning, land use, and land development matters. He represents local, regional and national development clients in South Central Pennsylvania, including Lancaster, Lebanon, Dauphin, York and Berks Counties. Stanley earned his J.D. from University of Dayton in 1981, joined HUB that same year, became a partner in 1989, and was elected the firm's managing partner in 2010. He serves on the board of directors of the Lancaster County Building Industry Association as well as its governmental affairs committee, co-chairs a statewide task force on Pennsylvania Department of Transportation issues with the Pennsylvania Building Association, serves as a board member of the Coalition for Smart Growth, serves on the Lancaster County Smart Growth Transportation Task Force, and serves on the Lancaster County Housing Affordability Task Force.
William Zee
William J. Zee III was selected for the Rising Stars list in the Schools & Education category for the fourth year in a row – one of only 13 attorneys in Pennsylvania selected in this category for 2013. Zee's practice at HUB focuses on school law and the representation of educational entities, with special emphasis in the areas of disability law and special education, student discipline and rights, public school contracts, and municipal law. Zee earned his J.D. from Villanova University School of Law in 2005, joined HUB in 2007, and became a partner in 2012. He serves on the board of directors of Aaron's Acres and SHARE of Lancaster, Inc.
About Super Lawyers / Rising Stars
Super Lawyers, a Thomson Reuters business, is a rating service of outstanding lawyers from more than 70 practice areas who have attained a high degree of peer recognition and professional achievement. The annual selections are made using a patented multiphase process that includes a statewide survey of lawyers, an independent research evaluation of candidates and peer reviews by practice area. The result is a credible, comprehensive and diverse listing of exceptional attorneys.
About Hartman Underhill & Brubaker
Hartman Underhill & Brubaker LLC (HUB) is a full-service, Lancaster, Pa.-based law firm offering comprehensive services throughout Central Pennsylvania in the areas of business, land use, school and municipal, and litigation. Its practice groups include Business Services; Financial Services; Employment, Pension, and Tax; Estate Planning, Succession Planning, and Elder Law; Real Estate, Zoning and Land Use; School and Municipal Law; Litigation; and Family Law. Established in 1978, HUB has steadily expanded in size, expertise, and depth of experience while enhancing its position as one of the most well-respected and well-positioned law firms in Central Pennsylvania. The firm has offices in Downtown Lancaster and Ephrata, Pa.
HUB's team of 19 attorneys includes partners Michael W. Babic, Thomas W. Bergen, Joshua D. Cohen, Robert M. Frankhouser, Jr., Kevin M. French, Alexander Henderson, III, William C. McCarty, Jeffrey P. Ouellet, Kim R. Smith, Mark Stanley (Managing Partner), and William J. Zee III; associates Joseph B. Allen, Brandon S. Harter, Kaitlin R. McGinnis, David M. Walker, and Luke T. Weber; and attorneys of counsel Marylou Barton, Mark L. James, and Christopher S. Underhill.
For more information, visit http://www.HUBlaw.com.