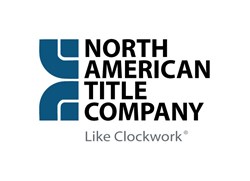 I am both eager and excited to support and build North American Title's network in its expansion through the North California Region.
- Chad Barth
MIAMI, FLORIDA (PRWEB) May 28, 2013
North American Title appoints Chad Barth for a strategic new position instrumental to the company's planned expansion. North American Title's California operation is making structural changes to escalate profitable growth. Currently restructuring its Northern California executive leadership hierarchy, NAT has added the position of Northern California Area Manager and carefully selected Chad for this key position. The Northern California Area Manager will oversee multiple Division and County/Area operations in the Northern California Region. Additionally, the company will be recruiting qualified candidates to fill county leadership roles in Santa Clara and Alameda Counties.
"I am very pleased to announce the promotion of Chad Barth to the new position of Northern California Area Manager," said Dia Demmon, Regional President. "I am confident that Chad will deliver continued results by lending his expertise and talents to his new position as he has done in the past."
In his new role, Chad will have oversight of the following operations, including bottom line accountability and execution of strategic growth strategies: Alameda, Santa Clara, San Joaquin, Stanislaus, Fresno, Sacramento, Placer, El Dorado and Washoe (NV) Counties. Those operations currently include 15 branch offices. Chad's industry experience spans 15+ years and includes several senior leadership roles within the areas of sales and operations prior to joining NAT. Chad is a talented business leader with a diverse skill set and a proven history of delivering results. He began his management career at North American Title in December 2009 when he was promoted into the role of Santa Clara Division Manager during a challenging period. With the support of loyal associates, Chad built momentum, recruited new talent and delivered positive results. In June 2011, Chad's Divisional responsibilities were expanded to include Alameda County.
"I am both eager and excited to support and build North American Title's network in its expansion through the North California Region," said Chad Barth. "A company with potential of this caliber and magnitude needs the right people to orchestrate the expansion. The key to success is to recruit like-minded professionals that share in our appetite to focus on growth. I look forward to trailblazing new ground with NAT on a larger scale."