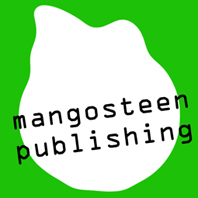 "I am very excited and grateful that Great Body No Diet is making its North America debut at BookExpo America,"
Charlottesville, VA (PRWEB) May 28, 2013
Mangosteen Publishing announces that it will be showcasing Great Body No Diet by first time author, Racha Zeidan at BookExpo America on May 29th to June 1st, 2013 at the Jacob Javits Convention Center in New York, NY. Zeidan will be at the booth to greet attendees to discuss the book. Great Body No Diet is an ideal lifestyle book that helps readers achieve their preferred weight without the rigid controls that so many diet plans impose on participants. Zeidan develops for readers the need to have a 'burn more than you eat' mindset towards their bodies. The plan in the book is direct and simple and can fit into people's busy and hectic life and allows them to have their occasional cravings while still achieving their desired weight. This will be the book's North America debut. BookExpo America is North America's largest publishing and book trade show. The book debuted internationally at the Abu Dhabi International Book Fair in April.
"I am very excited and grateful that Great Body No Diet is making its North America debut at BookExpo America," said Racha Zeidan, author of Great Body No Diet. "I have been overwhelmed at the response the book has been receiving. For the book to make its debut at BookExpo America alongside books by such authors as James Patterson, Chelsea Handler, Rick Riordan, and Diana Gabaldon is a humbling experience for a first time author."
Written in an easy to read style, Great Body No Diet offers a fresh perspective on how to achieve and maintain a healthy body. Zeidan realizes that losing weight and then keeping the pounds off means changing a person's mental approach to weight-loss and his or her habits with food and water in general. She realizes that cravings, unlike many diet programs, are natural, and offers an approach on how to indulge but still maintain a winning approach to weight balance. Great Body No Diet offers a life full of energy and free of calorie calculation, food restrictions, post-meal guilt, pills, pre-planned meals or weight-loss surgeries, and best yet; just as the title says, free of diets.
Racha Zeidan is a photographer and an author raised in the United Arab Emirates. She earned her Business Management degree from London's Webster University. She currently resides in Virginia with her husband.