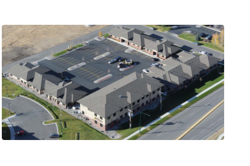 Bozeman, MT (PRWEB) May 30, 2013
H7N9 is an influenza virus which is sometimes found in birds, but normally not in humans. Beginning in March, 2013, China reported H7N9 infections in humans, as well as poultry. According to the World Health Organization (WHO), this new H7N9 strain has caused severe respiratory illnesses in over 130 people and killed over 30 people. Antimicrobial product manufacturers consult and conduct tests with BioScience Laboratories Inc. to ensure that their products are safe and effective against H7N9 virus.
Centers for Disease Control and Prevention (CDC) reports that the virus likely evolved from a reassortment of genes, after two or more influenza viruses co-infected a single host and subsequently exchanged genes. It appears that the H7N9 virus contains 6 genes from an influenza virus in domestic poultry, one gene from domestic duck, and one gene from wild birds. It is possible that this type of reassortment occurred at a market where different species of birds are bought and sold.
Exposure to this type of environment seems to be how people are becoming infected. Currently, no human cases of influenza A H7N9 have been reported outside China, and thus far, spread of the virus has not been sustained from human-to-human. However, the CDC and WHO are keeping close tabs on the H7N9 virus in the event that it may acquire additional genes from human influenza viruses during co-infection of a single host, resulting in a virus that would spread from human-to-human.
There are a lot of unanswered questions regarding the transmission of H7N9 however, in the case of a pandemic it is extremely important that safe guards are created and set in place against this lethal virus. Companies spanning the public consumer industry, healthcare industry, and food-handling industry look to test and validate their products for safety and efficacy against H7N9.
About BioScience Laboratories, Inc.
BioScience Laboratories, Inc. has been conducting investigative studies for both standard and customized in-vitro and clinical (human) studies proving product safety and efficacy on a wide range of products. Our state-of-the-art laboratory facility allows us to safely test microbial agents like bacteria, fungi, and viruses that may cause serious disease or potentially even lethal disease.
For more information, price quotes, any other questions or concerns please use the contact links at the top right.