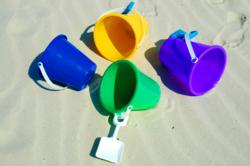 The South Carolina Association of Veterinarians is pleased to be officially recognized by the New York State Board of Veterinary Medicine for continuing education.
Columbia, South Carolina (PRWEB) May 26, 2013
The South Carolina Association for Veterinarians (SCAV) http://www.scav.org has officially been approved by the New York State Board for Veterinary Medicine to sponsor the continuing education of veterinarians and veterinary technicians.
Veterinarians and Veterinary Technicians licensed in New York may use hours of training sessions offered at the June 16-19 Southeast Veterinary Conference toward re-licensing.
The new approval as a sponsor to run these events extends through April, 2016. With the certification in place, any SCAV sponsored event will count towards the training hours that veterinarians have to complete.
The first big event that SCAV will be having this summer is the Southeast Veterinary Conference (SEVC), June 16-19 at the Myrtle Beach Marriott Resort & Spa at Grande Dunes.
Veterinarians, veterinary technicians, veterinary practice managers and support staff, can choose from a variety of presentations covering a wide range of topics. For details on topics and presenters, visit http://www.scav.org.
Established in 1911, SCAV is a not-for-profit association representing veterinarians. The Association strives to advance the science and art of veterinary medicine by providing opportunities for professional education and development and by enhancing the relationships between veterinarians, agriculture, pet owners, government and the public at large; and to protect the public health by promoting proper involvement in human and animal health care by the veterinary profession.