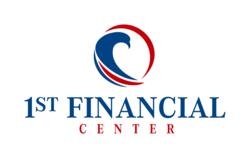 It is important for consumers to be aware of collection agencies practices and scare tactics.
Sacramento, CA (PRWEB) May 27, 2013
It's no surprise that when faced with significant credit card debt that many consumers feel overwhelmed and vulnerable. Yet, during these times many should beware. 1st Financial Center (1stFC) feels that knowledge about debt collection practices can help these individuals from becoming the next victim of a national or international scam, and warns consumers of 5 deceptive debt collection scams.
1. Threatening to sue over an old debt
With debt that is beyond the state's statute of limitations collectors can only report the old debt to major credit bureaus. Though the debt may still have to be paid, collectors threatening any other actions, such as suing, are practicing an illegal form of debt collection.
2. Debt Tagging
Sometimes collection agencies will link a debt to someone but not verify their identity first. If incorrectly linked it can affect ones credit. Watch out for this by annually reviewing your credit report.
3. Unethical re-aging of an account
There are two types of re-aging credit card accounts – one is legal and the other is not. Unethical re-aging of an account is one of the most sinister tactics used by collection agencies. The Fair Credit Reporting Act (FCRA) prohibits delinquent accounts that are charged off or placed for collection from being reported to the credit bureaus after 7 years plus 180 days from the date of first delinquency. Collection agencies will knowingly change this cutoff date to pressure a consumer into paying the debt. In turn, this practice hurts your credit report after the legal limit.
4. Criminal charge threats
Those trying to collect a debt often times threaten consumers with legal action. Threats for charges such as fraud, grand theft, check fraud and others are illegal. Keep in mind issues that are consumer related are not punishable in a criminal court. Those who use these collection practices can be reported to the Fair Trade Commission.
5. Phony debt buyers
Beware of individuals trying to collect a debt. Debt scams, such as people posing as a collector, are sky rocketing. Never give your Social Security number, bank account information, credit card number, or other private information to a phony debt buyer. Legitimate collection agencies will already have your identifying information.
It is important for consumers to be aware of collection agencies practices and scare tactics. By being aware of such activity consumers in debt can better handle the high pressure collector calls they receive and not fall victim to a debt scam.
To find out more information on debt, contact 1st Financial Center at 888-755-4096 or find them online at http://www.1stFC.com.